Scenery near Chimbulak#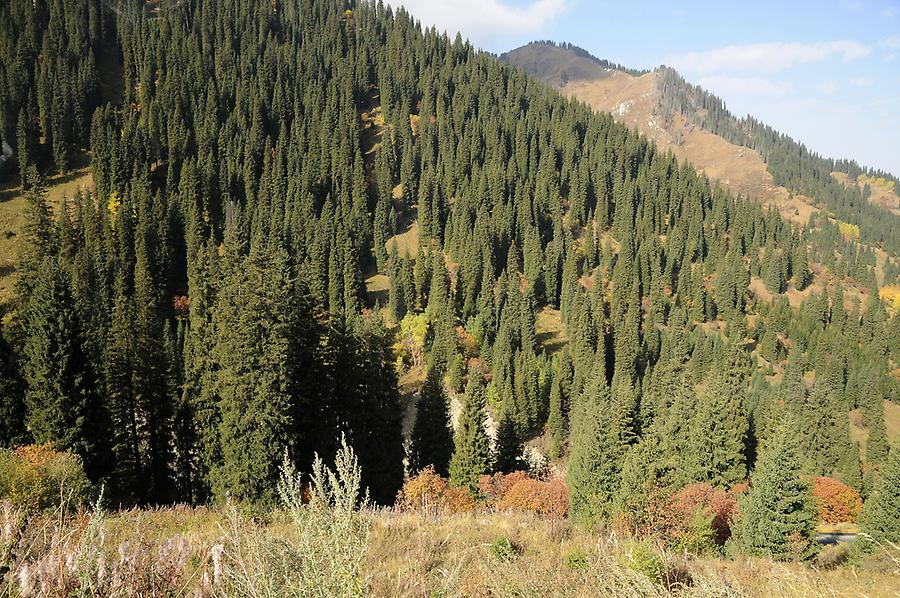 In the south of Almaty, the Tien Shan gradually rise up to heights of up to 7000 m. Here Kazakhstan's largest ski area is located, too.
Chimbulak, Kazakhstan
Im Süden von Almaty beginnt sich allmählich die Gebirgswelt des Tien Shan auf Höhen von bis zu 7000 m aufzutürmen. Dort befindet sich auch Kasachstans größtes Schigebiet.
Chimbulak, Kasachstan