Tso Kar Plateau - Wild Donkeys#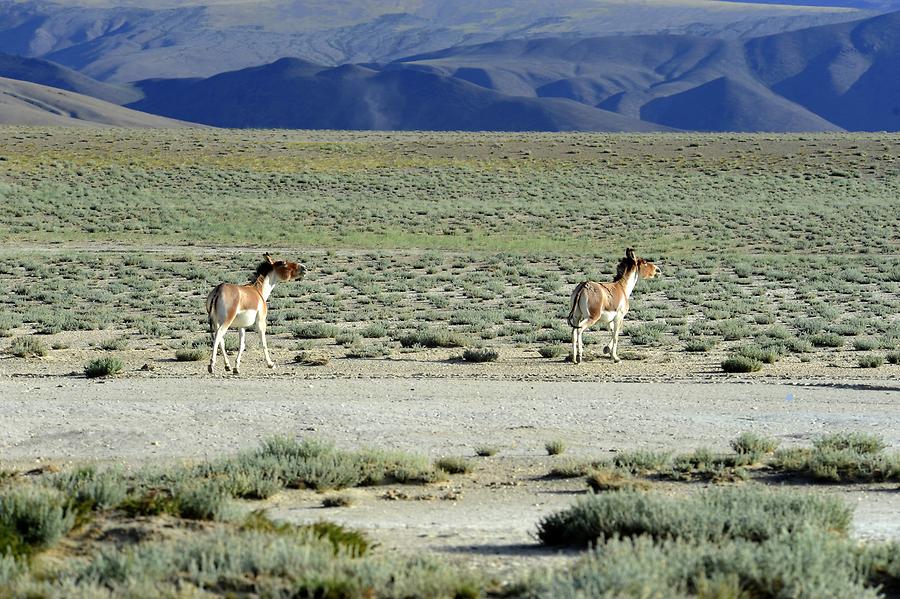 Die Gegend um den Tsokar bietet einigen Herden von Wildeseln ein karges Nahrungsangebot. Die stattlichen Tiere leben bis in Höhen von 5500 m.
The area around the Tsokar gives some herds of wild donkeys a meagre food availability. The considerable animals even live in heights above 5500 m.