Tso Kar Lake - Camp; 'Bathroom'#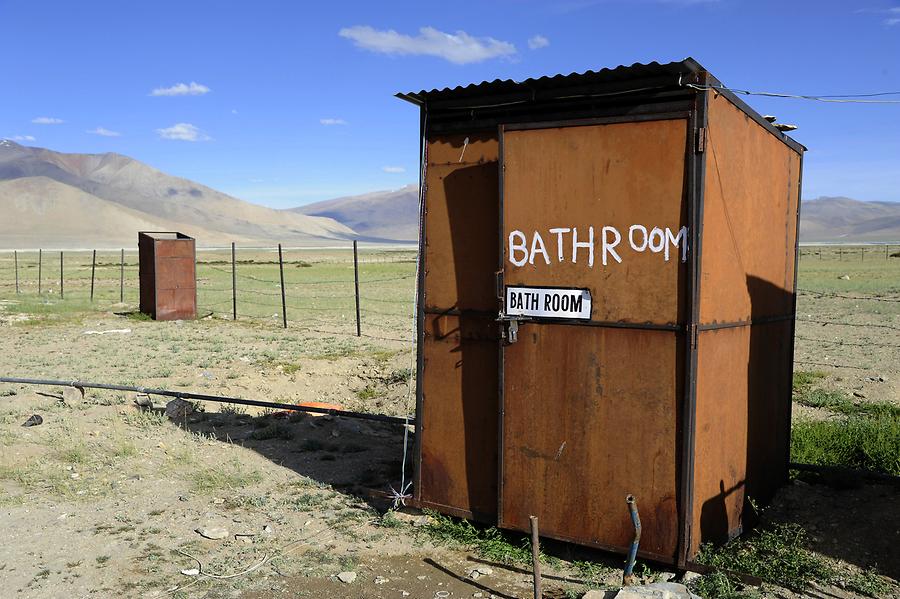 Jedem sei hier verziehen, der bei 5 Grad Außentemperatur auf eine kalte Dusche verzichtet. Nachts fallen die Temperaturen auch im Sommer bis auf den Gefrierpunkt.
Anyone should be forgiven here who renounces a cold shower at 5 degrees outside temperature. At night, the temperatures fall to the freezing point in summer.