Sand Dunes near Hundar#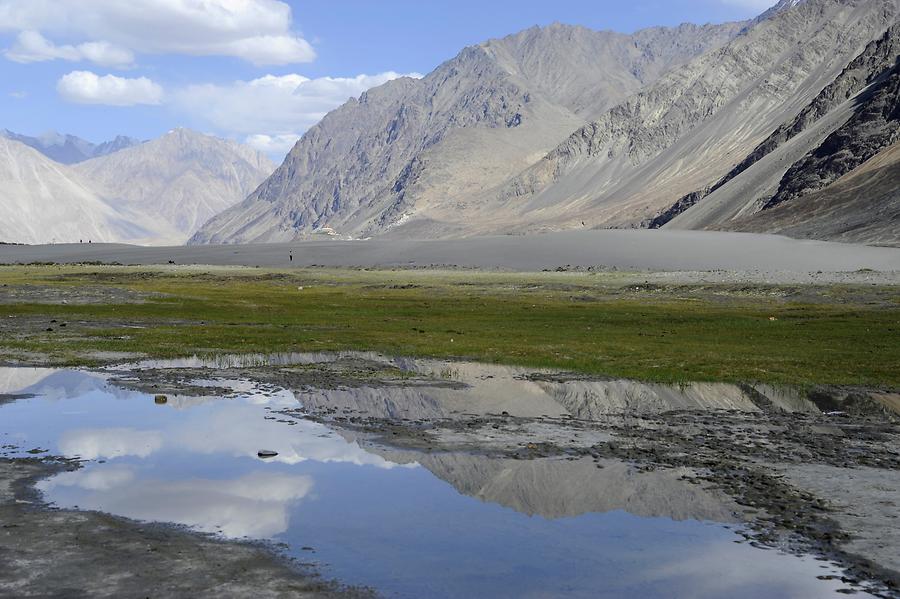 In der Nähe von Hundar haben Wind, Wasser, Schnee und Kälte den Schutt der Gletscherflüsse zu einer einzigartigen Sanddünenwüste geformt. Sie vermittelt einen surrealen Eindruck, besonders dann, wenn die Kühe der Bauern verloren durch die Weiten des windgepeitschten Sandmeeres ziehen.
Near Hundar, wind, water, snow and cold have shaped the debris from the glacial rivers into a unique sand dune desert. It gives a surreal impression, especially when the cows of the farmers find their way through the expanse of the windswept sand sea.