Khardung Pass - Summit#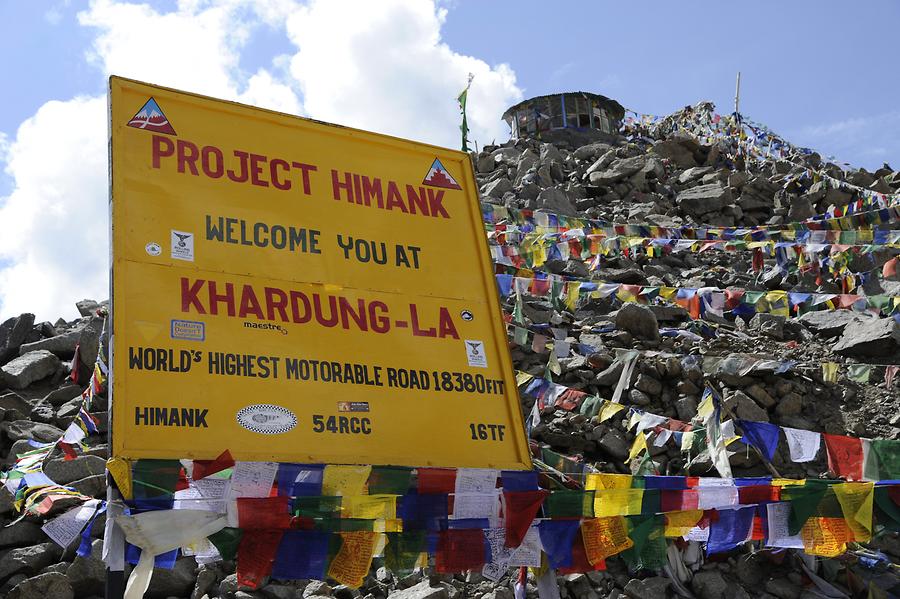 Am Khardong Pass nimmt der Körper mit jedem Luftzug nur mehr halb soviel Sauerstoff auf wie üblich. Die Folge sind eine erhöhte Atemfrequenz und ein schneller Puls. Eine gute Akklimatisation und viel Flüssigkeit, d.h. mindestens 5-7 Liter pro Tag, wirken der Höhenkrankheit entgegen, die sich meist durch Kopfschmerzen, Übelkeit und Schwindel ankündigt.
At Khardong Pass, the body absorbs only half as much oxygen as usual with each breeze. The result is an increased respiratory rate and a fast pulse. Good acclimatization and plenty of fluid, meaning at least 5-7 liters per day, counteract the altitude sickness, which is usually announced by headache, nausea and dizziness.