Diskit Monastery - Maitreya Buddha Statue#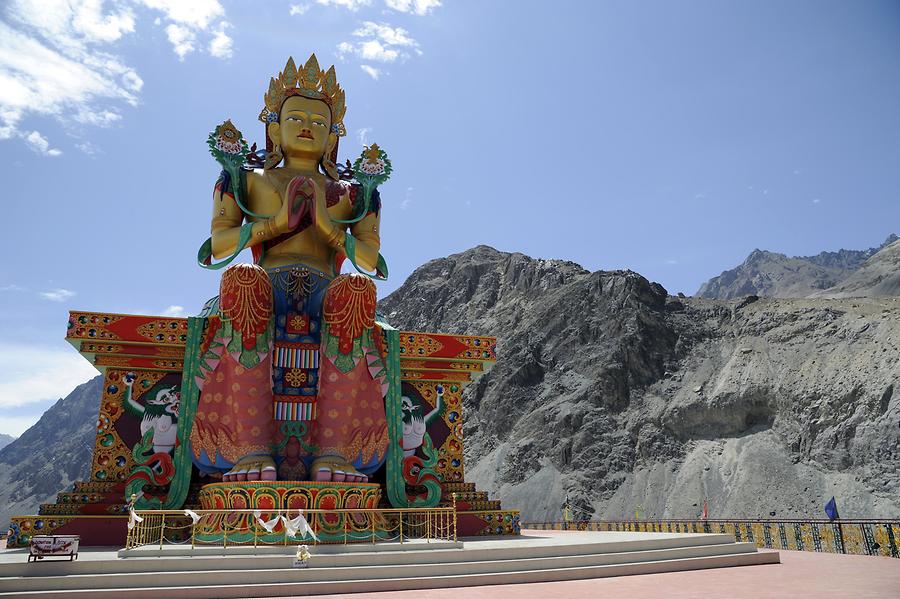 Eine überdimensionale Statue von Buddha Maitreya läßt keine Zweifel aufkommen. Diskit ist mit seinen 80 Mönchen das wichtigste und mit 600 Jahren das älteste Kloster des Nubra-Gebietes.
An oversized statue of Buddha Maitreya leaves no doubt. Diskit is the most important and oldest monastery in the Nubra area with its 80 monks and dating back 600 years.