Vaishisht - Hippie Generation#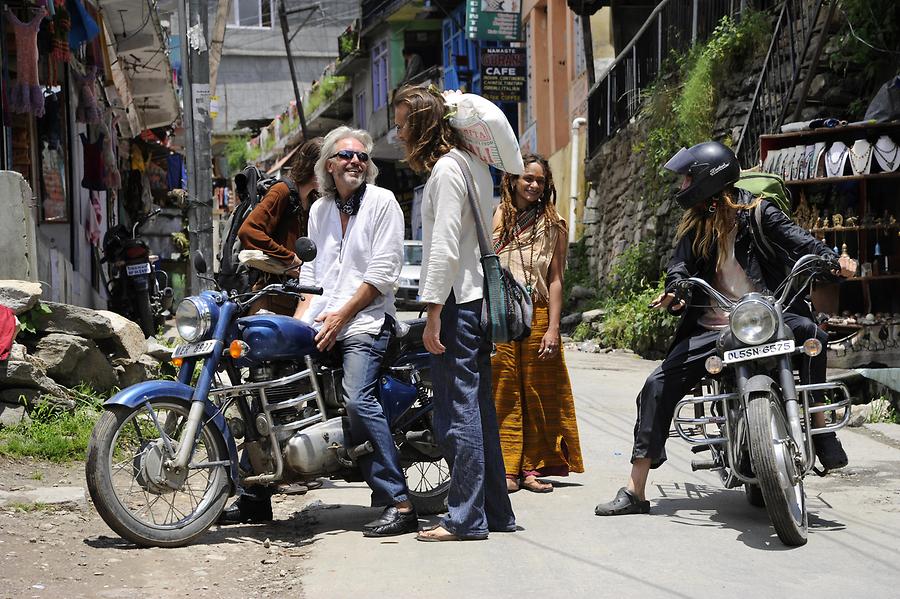 Doch es war nicht das heilsame Wasser, sondern eher das in der Umgebung angebaute Marihuana, das den Ort zum Zentrum einer leicht benebelten westlichen Aussteigerszene gemacht hat. Polizeiliche Drogenrazzien sind hier an der Tagesordnung. Die einheimische Bevölkerung hat ebenso keine Freude mit den chillenden Müßiggängern.
But it was not the salubrious water, but rather the marijuana grown in the area, which made the place the center of a slightly addled western dropout scene. Police drug raids are on the agenda here. The native population also has no joy with the chilling idlers.