Kullu Valley - Tripuri Sundri Temple#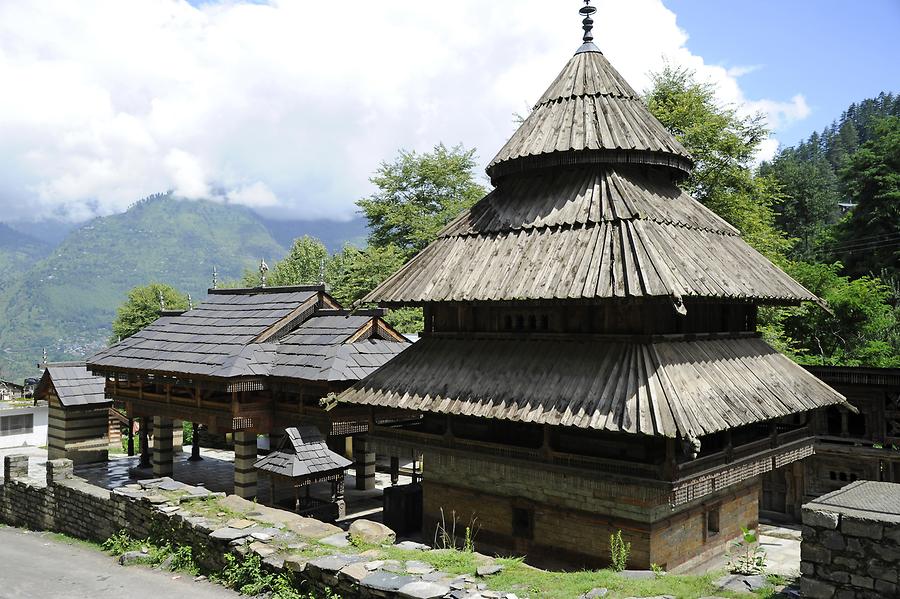 Die lange Abgeschiedenheit des Kullu-Tales hat ein eigenständiges kulturelles Erbe hinterlassen, dass sich in archaischen Holztempeln niederschlug. Die pagodenförmigen Konstruktionen sind für Indien einmalig und erinnern eher an fernöstliche Bauten oder norwegische Stabkirchen. Hölzerne Tiergeister sorgen für die Abwehr von Dämonen.
The long seclusion of the Kullu Valley has left its own cultural heritage, which is reflected in archaic wooden temples. The pagoda-shaped constructions are unique to India and more reminiscent of Far Eastern buildings or Norwegian stave churches. Wooden animal spirits are responsible for warding off demons.