Bajaura - Sacred Fig#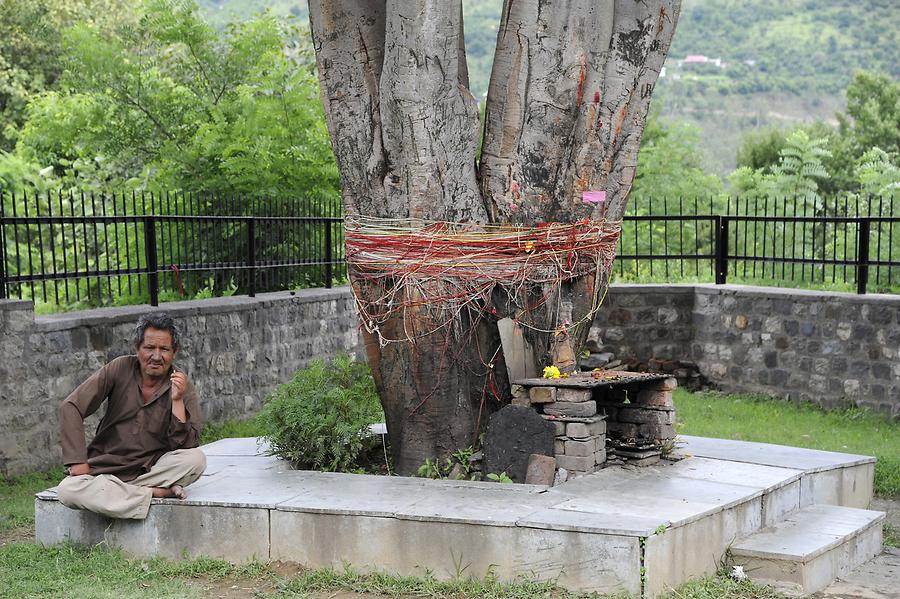 Höchste Verehrung genießt der heilige Pipalbaum, eine Feigenart, der die hinduistische Dreifaltigkeit verkörpert: Seine Wurzeln sind Brahma, sein Stamm symbolisiert Vishnu und seine Krone wird mit Shiva gleichgesetzt. Hindu-Frauen beten hier um Eheglück und männlichen Nachwuchs.
The sacred Pipalbaum, a fig type that embodies the Hindu Trinity, enjoys the highest veneration: its roots are Brahma, its tribe symbolizes Vishnu and its crown is equated with Shiva. Hindu women pray here for marital happiness and male offspring.