Baijnath - Market; Bitter Cucumber#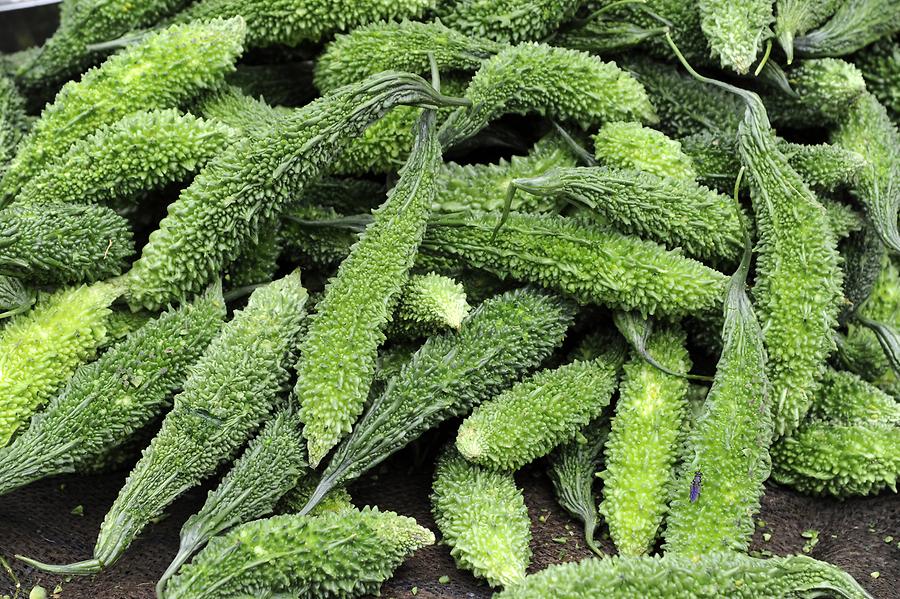 Die Bittergurke ergänzt das reichhaltige Gemüsesortiment der Märkte, findet aber auch Verwendung in der traditionellen Medizin. Sie hilft bei Diabetes, Wurmbefall und Magengeschwüren.
The bitter cucumber adds to the comprehensive sortiment of vegetables on the markets, but is also used in the traditional medicin. It helps against diabetes, worm attacks and gastric ulcers.