Tibetan Children's Village#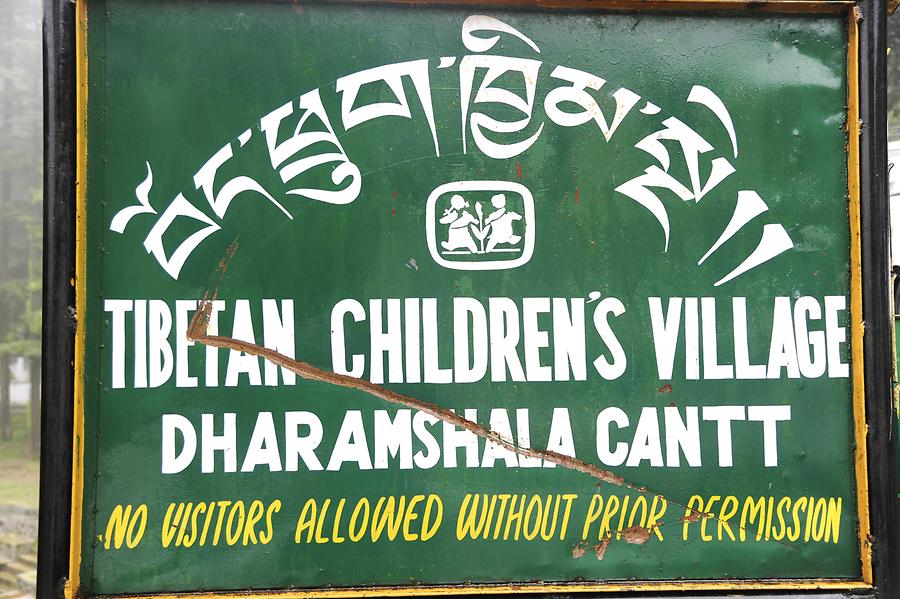 Viel ernstere Geschichten verbergen sich hinter dem Tibetischen Kinderdorf. Mehr als 2000 Kinder finden hier Unterschlupf, eine soziale Gemeinschaft und eine schulische Ausbildung. Viele von ihnen sind Waisen oder Flüchtlingskinder aus Tibet, die von ihren Eltern oftmals unter Lebensgefahr illegal über die hohen Pässe des Himalaya nach Dharamsala geschickt wurden, um ihnen ein zukünftiges Leben ohne chinesische Repressalien zu ermöglichen. Die unter Obhut des Dalai Lama stehende Tibetean Children's Village-Organisation besitzt mittlerweile ein Netzwerk in ganz Indien und konnte bereits mehr als 12.000 tibetischen Kindern eine neue, sichere Heimat geben.
Much more serious stories are hidden behind the Tibetan Children's Village. More than 2000 children find shelter here, a social community and a school education. Many of them are orphans or refugees from Tibet, who have often been illegally sent across the high passes of the Himalayas to Dharamsala at the risk of their lives by their parents, to enable them to live their lives without Chinese reprisals. The Dalai Lama's Tibetean Children's Village organization now has a network across India and has given more than 12,000 Tibetan children a new, safe home.