Wagah Border Ceremony#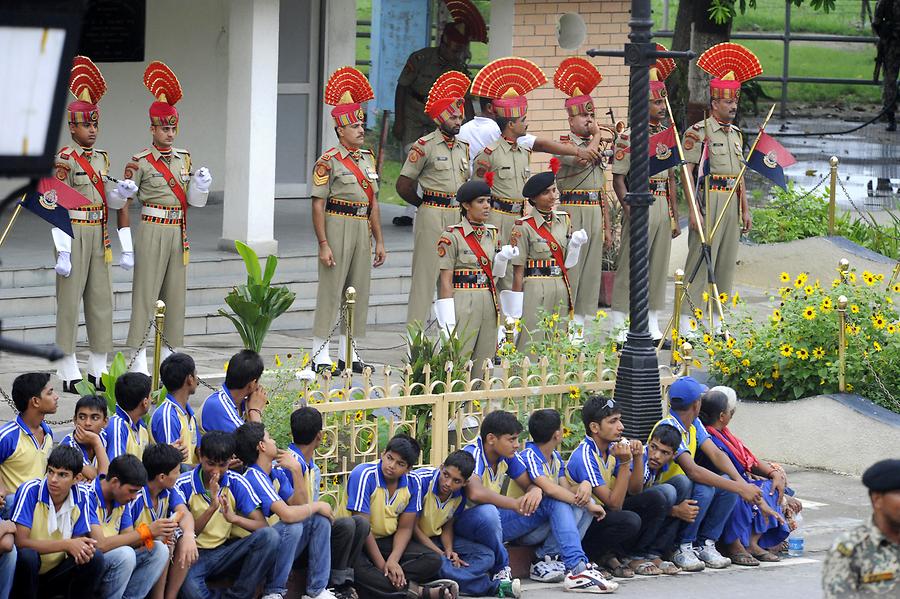 Bald erscheinen die Hauptdarsteller in ihren britischen Kolonialuniformen. Einem Kabarett gleich exerzieren die Soldaten unter Sprechchören des Publikums mit martialischem Imponiergehabe beiderseits der Grenze. Dann wird in einer theatralischen Zeremonie die jeweilige Landesflagge eingeholt. Schon nach 20 Minuten ist das bizarre Schauspiel vorbei, das alltäglich 15.000 leidenschaftliche Zuschauer begeistert.
Soon, the main characters appear in their British colonial uniforms. Like a cabaret, the soldiers on both sides of the border are practicing with martial impetus while choirs of the audience sound. Then in a theatrical ceremony the respective national flag is obtained. After 20 minutes, the bizarre spectacle which thrills 15,000 passionate spectators every day is over.