Wagah Border Ceremony#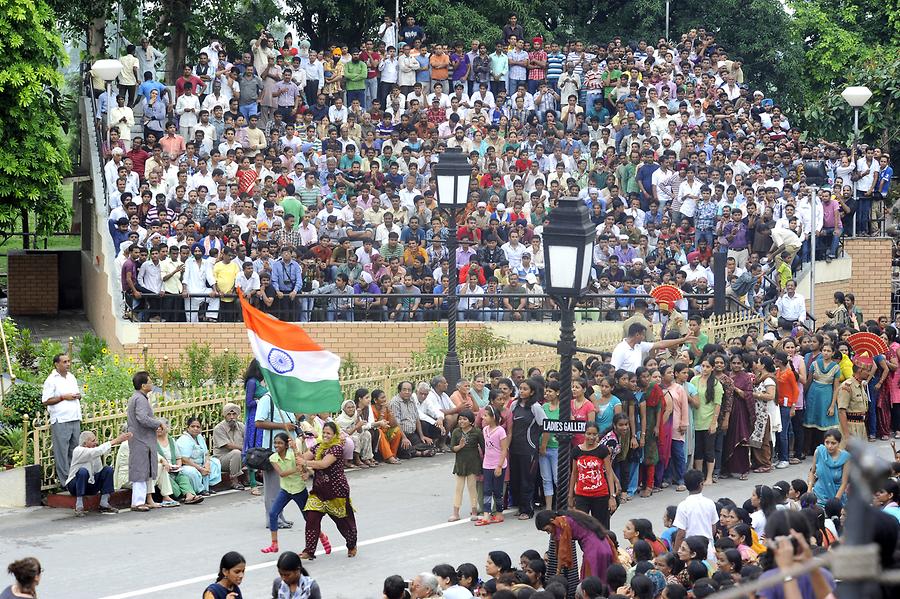 Ein paar Minuten weiter findet man sich plötzlich in einem riesigen Stadion wieder, in dem die Atmosphäre bereits am Kochen ist. Beiderseits der Grenze hat man Tribünen errichtet, um den Zuschauern beste Aussichten auf die allabendliche Flaggenzeremonie zu gewähren.
A few minutes further you suddenly find yourself in a huge stadium, where the atmosphere is already stoked up. Tribunes have been erected on both sides of the border to give the spectators the best possible view of the evening's flag ceremony.