Jallianwala Bagh Memorial#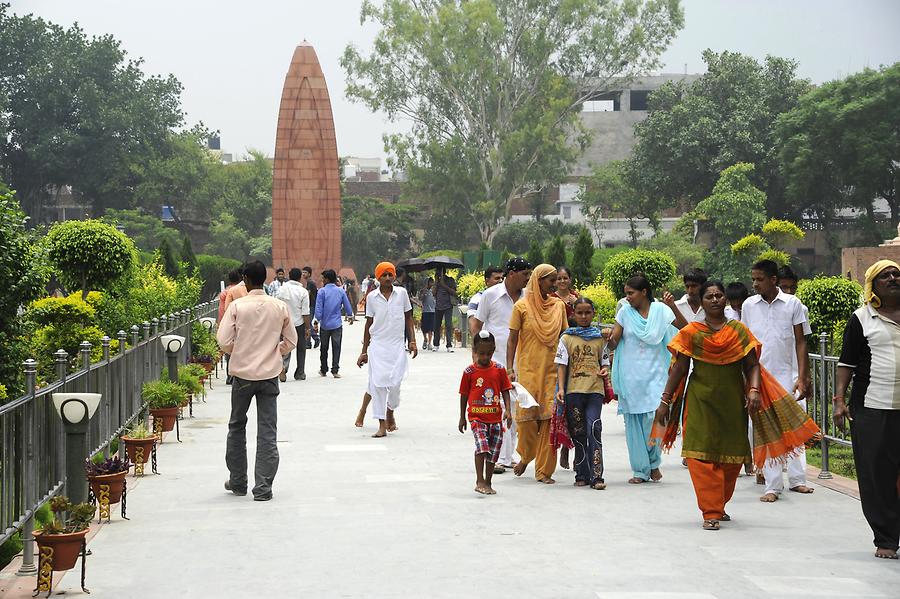 In der heiligen Stadt der Sikhs ging es nicht immer friedvoll zu. Ein Denkmal erinnert an eines der blutigsten Kapitel des indischen Freiheitskampfes. Im Jahre 1919 ließ ein britischer General seine Soldaten sieben Minuten lang wahllos in eine Menge von 20.000 friedlich demonstrierenden Indern schießen. Das Massaker forderte über 400 Menschenleben. Die Einschusslöcher in einer Mauer bilden bis heute ein nationales Mahnmal. Das blutige Ereignis sollte den Verlauf von Indiens Geschichte maßgeblich beeinflussen. Es schweißte die bis dahin zerstrittenen Unabhängigkeitsgruppen zu einer entschlossenen Freiheitsbewegung unter Mahatma Gandhi zusammen, die letztlich die britische Kolonialmacht zu Fall brachte.
The holy city of the Sikhs was not always peaceful. A memorial commemorates one of the bloodiest chapters of the Indian War of Independence. In 1919, a British general let his soldiers fire randomly into a crowd of 20,000 peacefully demonstrating Indians for seven minutes. The massacre claimed over 400 lives. The bullet holes in a wall are still a national memorial today. The bloody event significantly influenced the course of India's history. It welded together the until then divided independence groups into a determined freedom movement under Mahatma Gandhi, which ultimately brought down the British colonial power.