The Bridge of Peace#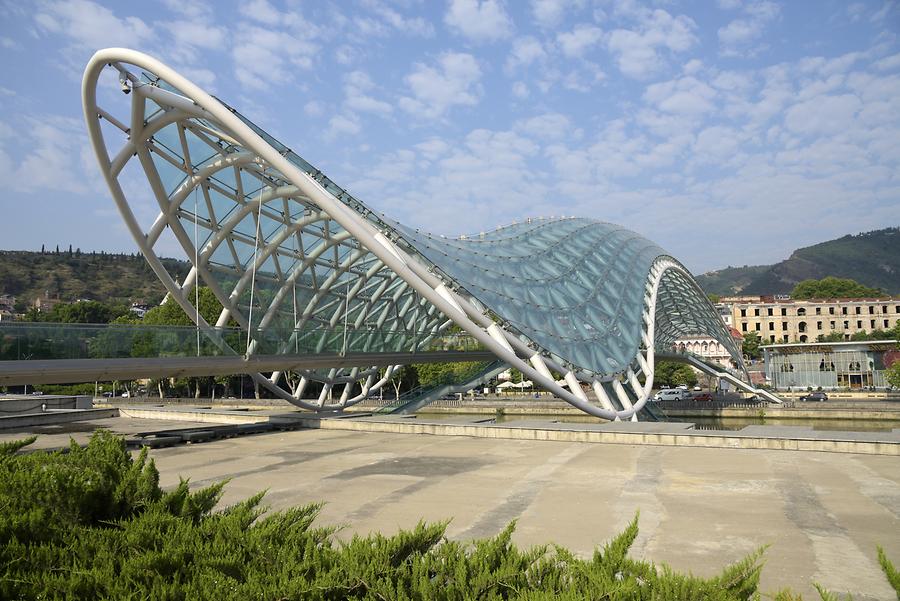 Seit 2010 überspannt die elegante Friedensbrücke den Mtkvari. Entworfen von einem italienischen Architektenduo, wurde die nachts von 30.000 LEDs beleuchtete Fußgängerbrücke schnell zum beliebtesten Fotomotiv der Stadt.
The bridge of peace was opened in 2010. It was designed by an Italian pair of architects. Lit up with 30.000 LEDs during the night it fast became the love of photographers.