Opera and Ballet State Theater#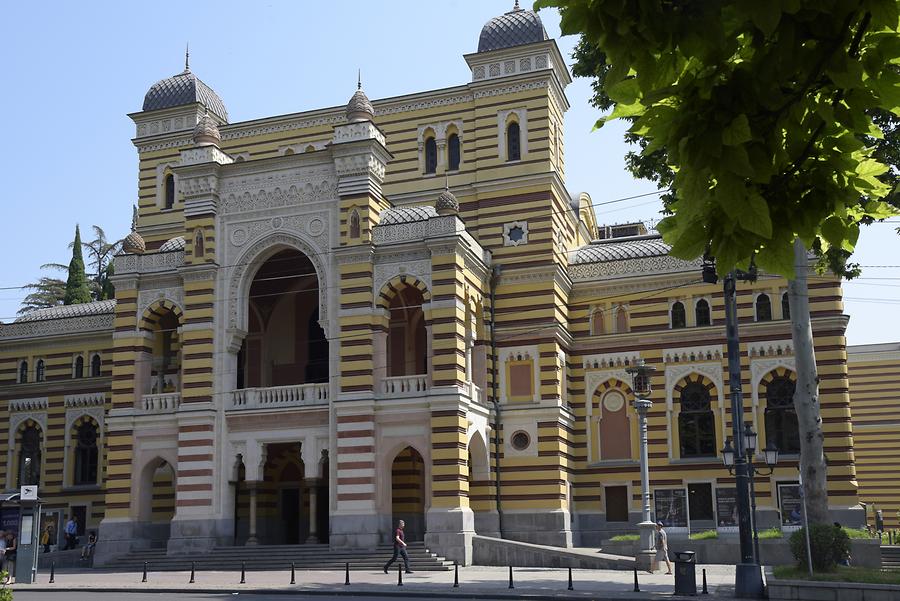 Auf der anderen Straßenseite des Rustaveli überrascht das Opernhaus mit orientalischer Architektur. Es brannte zweimal bis auf die Grundmauern nieder, wurde aber stets originalgetreu wieder aufgebaut.
On the other side of the Rustaveli street, the opera surprises with oriental architecture. It burned down completely twice, but was faithfully rebuilt every time.