Ushba#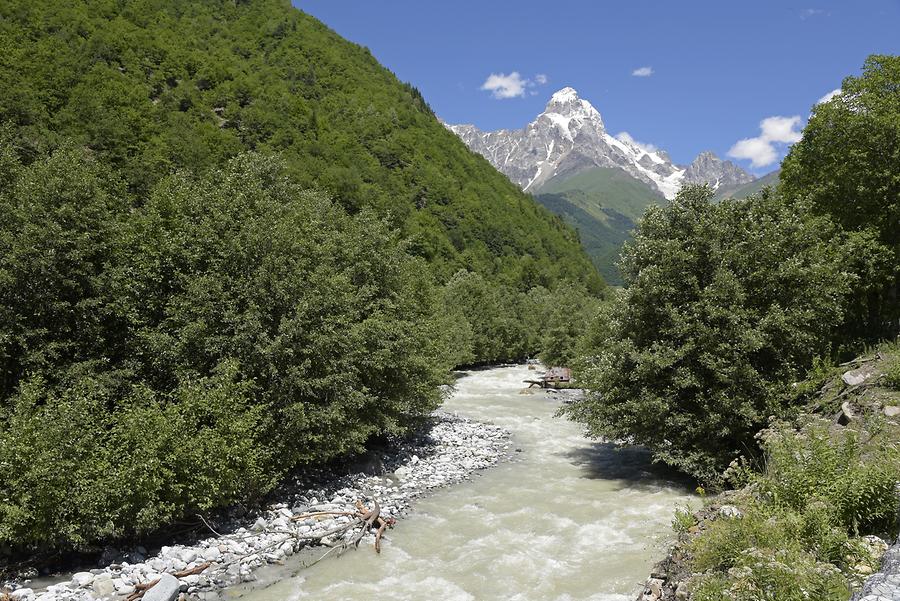 Nach unzähligen Serpentinen gewährt der schönste Gipfel des Kaukasus einen Blick auf sein schneebedecktes Antlitz. 4757 m ragt der Ushba
Ushba, Georgia
in den Himmel, dem Matterhorn nicht unähnlich. Ushba heißt übersetzt 'der Fürchterliche', denn für die Swanen war er ein Hort böser Geister. Diesen Ruf können auch Bergsteiger bestätigen, denn der Ushba gilt als einer der schwierigsten Gipfel Europas. Die Erstbesteigung gelang einem englischen Kletterer im Jahr 1888.
After numerous serpentines, the most beautiful peak of the Caucasus offers a view of its snow-covered top. The Ushba
Ushba, Georgia
towers into the sky 4757 m, not unlike the Matterhorn. Ushba means 'the dreadful', because for the Svans it was a hoard of evil spirits. Mountaineers can also confirm this reputation, as the Ushba is considered one of the most difficult peaks in Europe. The first succeeded ascent was done by an English climber in 1888.