Gremi - Citadel; Church, Inside#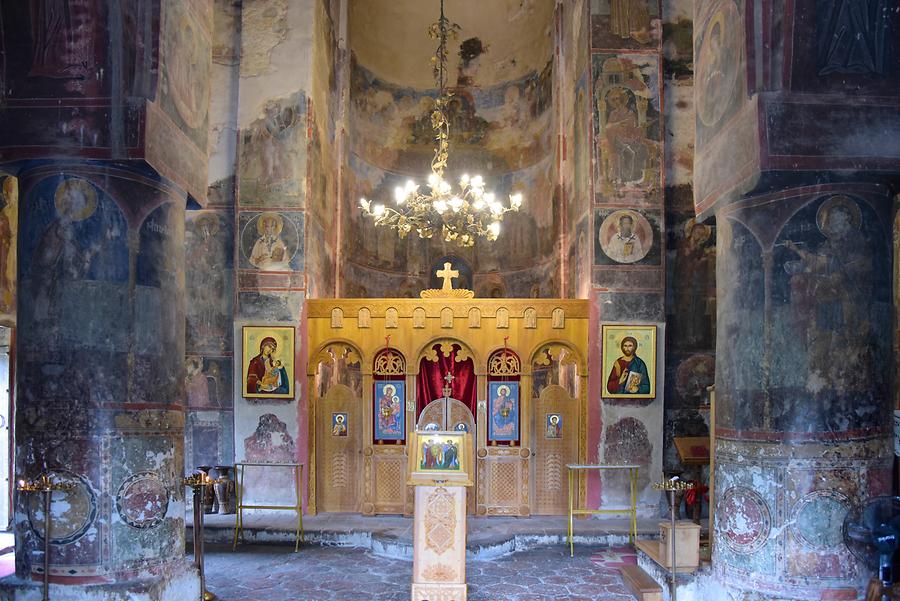 Versteckt hinter dem Königspalast steht die Erzengelkirche, in der immer noch Gottesdienste stattfinden. Prachtvollen Fresken aus dem 15. Jahrhundert erzählen Geschichten aus der Bibel.
Hidden behind the kings palace is the archangel-church, in which still liturgies take place. Magnificent frescos from the 15th century show scenes from bible stories.