Gremi - Citadel#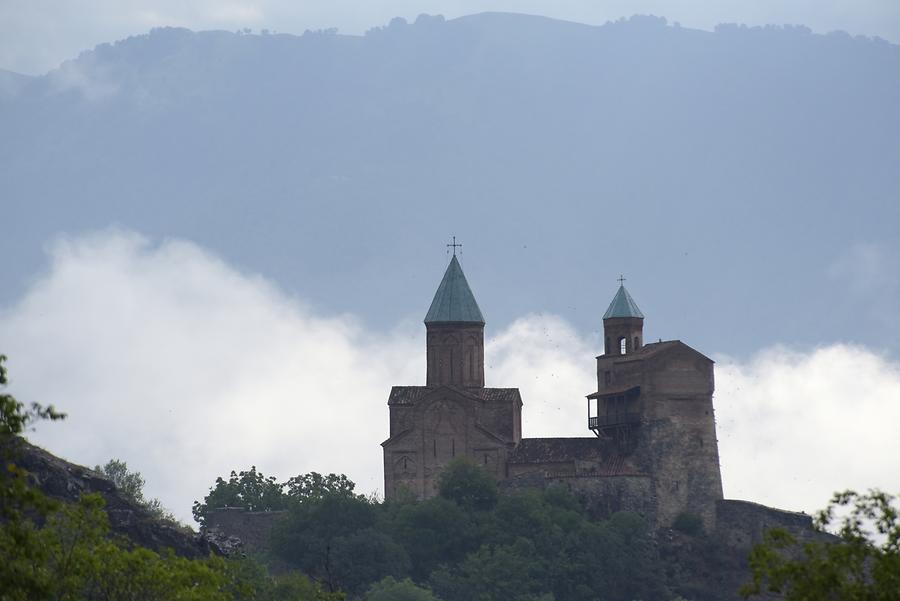 Dass Wehrhaftigkeit kein übertriebener Luxus war, zeigt sich an der Kirche von Gremi
42.0133144,45.666384
. Sie gleicht eher einer Festung denn einem Gotteshaus. Erbaut wurde sie im 15. Jahrhundert, als Gremi für kurze Zeit sogar zum Königssitz und zur Hauptstadt Kachetiens aufstieg. Weithin sichtbar thront der ehemalige Königspalast.
That defensiveness was not an exaggerated luxury can be seen by looking at the church of Gremi
42.0133144,45.666384
. It looks more like a fortress than like a church. It was built in the 15th century, when Gremi even rose to the royal seat and the capital of Kakheti for a short time. The former royal palace is visible from far away.