Gelati Monastery - St. George Church#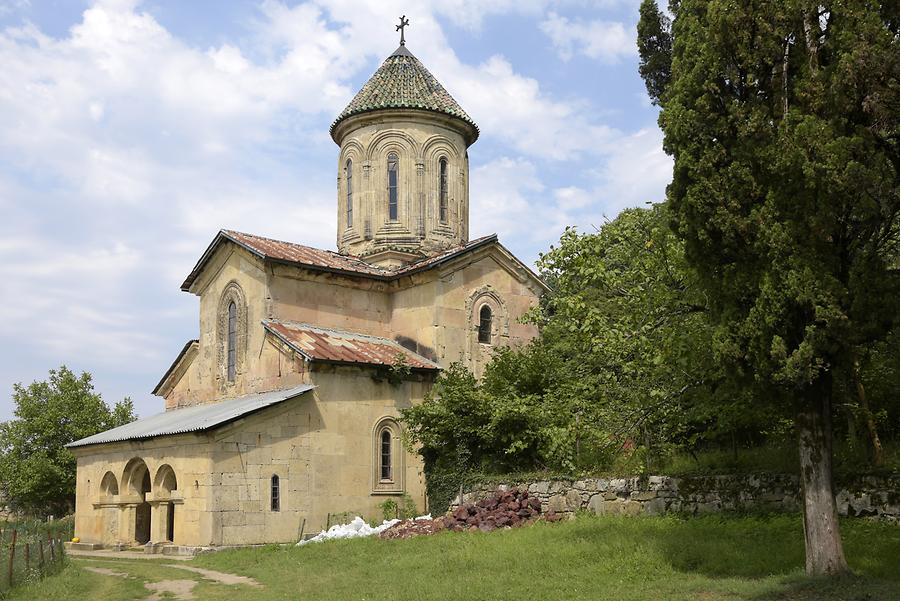 Der unescogeschützte Klosterkomplex beherbergt drei Kirchen, darunter das Gotteshaus des Heiligen Georg. Die Fresken im Inneren stammen aus dem 16. Jahrhundert.
The monastery complex protected by UNESCO houses three churches, including the church of St. George. The frescoes inside date from the 16th century.