The Rice Terraces of Duoyishu#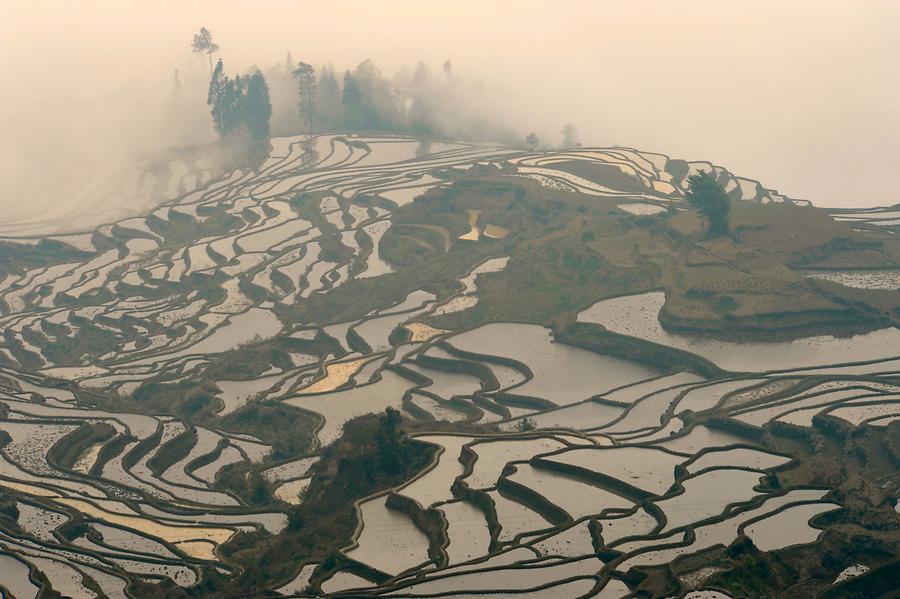 The Hani divide the year into a dry and a rainy season. The dry season is the season of the people, a quiet and safe time. With the beginning of the rain season, however, the spirits come down to earth. Only complicated rites can keep them from flooding the country and bringing diseases upon people.
Die Hani unterteilen das Jahr in Trocken- und Regenzeit. Die Trockenzeit ist die Saison der Menschen, eine ruhige und sichere Zeit. Mit dem Einsetzen des Regens kommen jedoch die Geister auf die Erde. Nur komplizierte Riten können sie davon abhalten, das Land zu überschwemmen und Krankheiten über die Menschen zu bringen.