Entrance to the Village#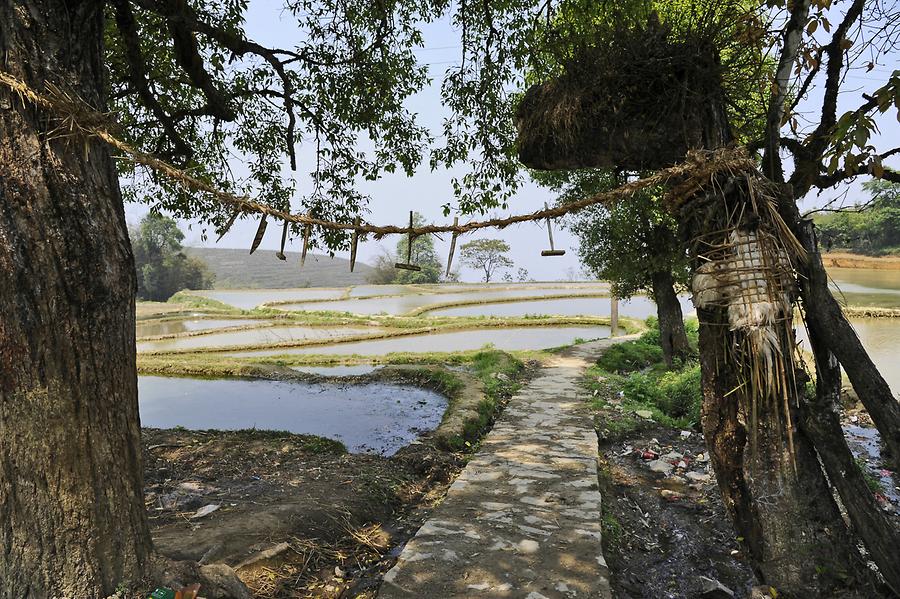 At the entrance to the village gates will keep out evil spirits. The settlements consist of one or a few family clans, which derive their origin from a common ancestor who lived 40 to 50 generations ago.
Am Dorfeingang halten Tore böse Geister fern. Die Ansiedlungen bestehen aus einem oder einigen wenigen Familienclans, die ihre Herkunft auf einen gemeinsamen Vorfahren, der vor 40-50 Generationen gelebt hat, zurückführen.