Menglun - Botanical Garden#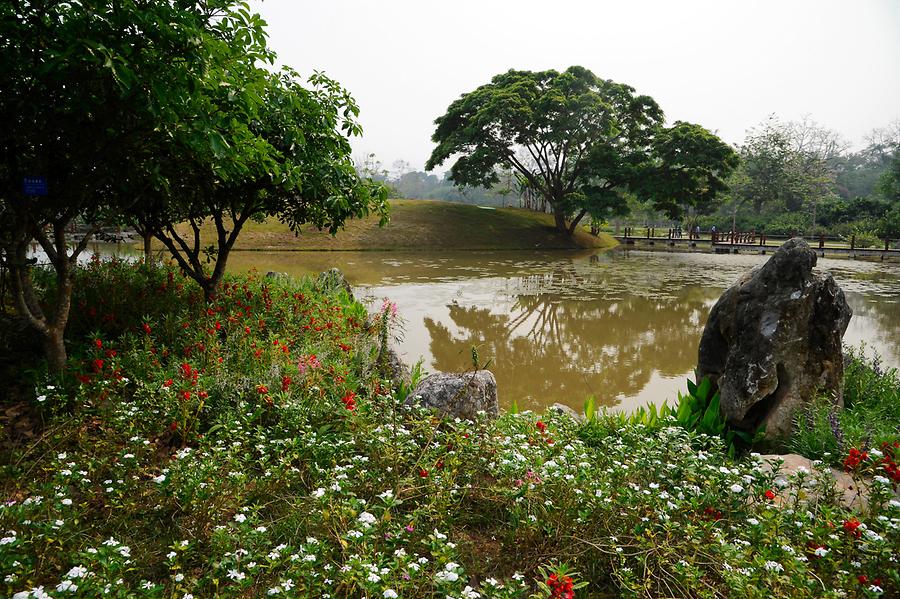 South of Jinghong, the Mekong passes numerous minority villages such as the Dai village of Ganlanba. Neary, the Menglun botanical garden is worth a visit. The almost 10 km² gardens, built in 1959, allures with more than 8,000 plant species. The Chinese have given them a particularly romantic name: 'Emerald in the Crown of the Kingdom of Plants'.
Südlich von Jinghong führt der Mekong an zahlreichen Minoritätendörfer wie dem Dai-Dorf Ganlanba vorbei. Nicht weit entfernt lohnt der botanische Garten von Menglun einen Besuch. Die 1959 errichtete fast 10 km² große Anlage lockt mit mehr als 8000 Pflanzenarten. Die Chinesen haben ihr einen besonders romantischen Namen verliehen: "Smaragd in der Krone des Pflanzen-Königreiches".