Menghun - Market, Food Stall#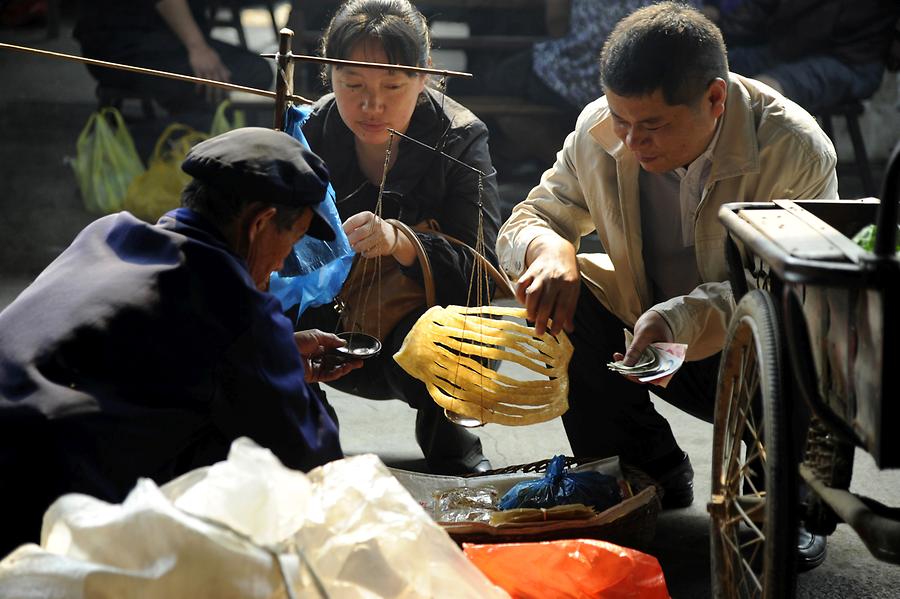 In Chine one can find food stalls at every turn. Especially recommendable: Dumplings filled with all kinds of vegetable and meat as well as fried rice flour pastries to snack on.
Garküchen finden sich in China fast an jeder Ecke. Besonders zu empfehlen: Teigtaschen mit allerlei Gemüse- und Fleischfüllungen sowie frittiertes Reismehlgebäck für den kleinen Hunger.