Menghun - Market, Food Stall#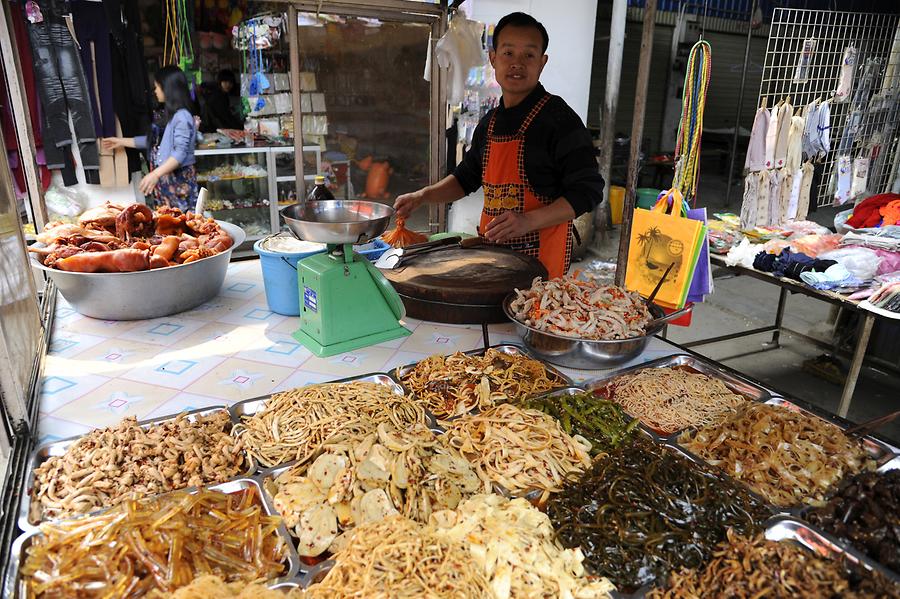 Even if the scholars still argue, who actually invented pasta, the rice noodle certainly comes from China. It is made from rice flour. The thin spaghetti are only 1-2 mm in diameter, but still need a cooking time of 10-15 minutes.
Auch wenn sich die Gelehrten immer noch streiten, wer nun die Nudel erfunden hat, die Reisnudel stammt mit Sicherheit aus China. Sie wird aus Reismehl hergestellt. Die hauchdünnen Spaghetti sind nur 1-2 mm dick, brauchen aber trotzdem eine Kochzeit von 10-15 Minuten.