Jingzhen - Octagonal Pavilion#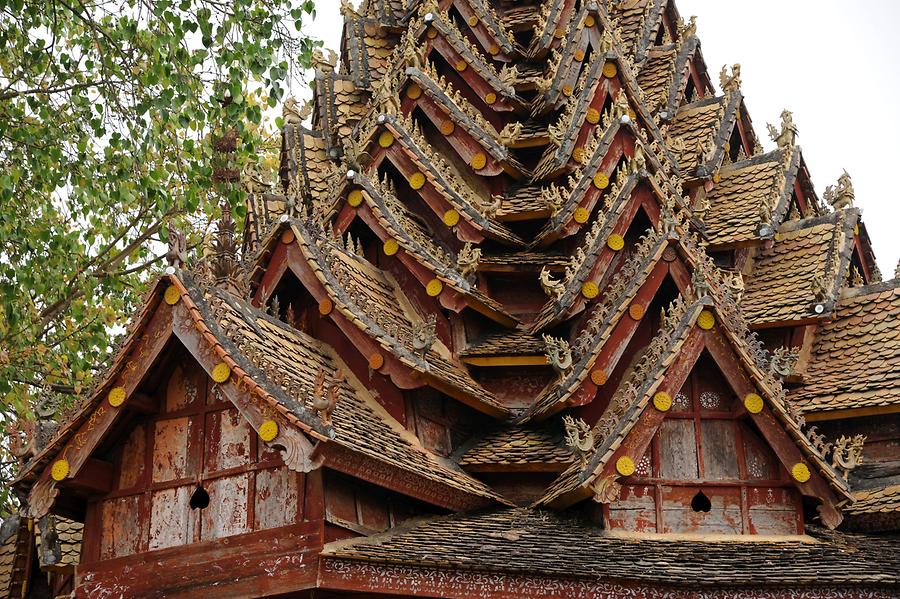 In front of it rises a gilded Chedi, a tapered stupa symbolizing the world mountain Meru, the mythical centre of the universe. As a symbol for the enlightened spirit of Buddha, a Chedi often contains relics of deceased personalities, precious statues, or sacred scriptures.
Davor erhebt sich ein vergoldeter Chedi, eine nach oben hin spitz zulaufende Stupa, die den Weltenberg Meru symbolisiert, das mythische Zentrum des Universums. Als Zeichen für den erleuchteten Geist Buddhas enthält ein Chedi oftmals auch Reliquien verstorbener Persönlichkeiten, wertvolle Statuen oder heilige Schriften.