Jingzhen - Octagonal Pavilion#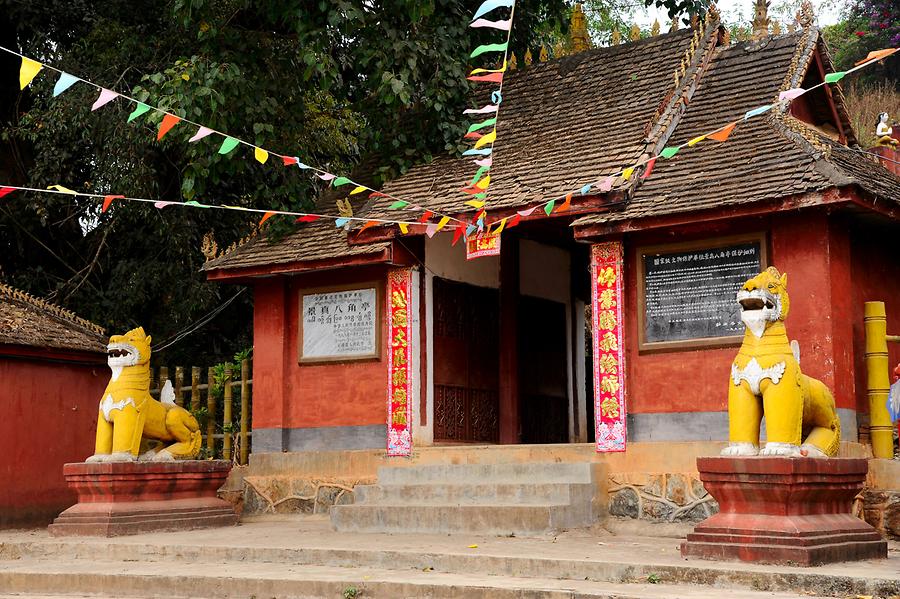 Again and again one encounters gems of Thai temple architecture. Through a gate guarded by lions, one enters the Buddhist temple complex of Jingzhen, which - as is customary in South East Asia - follows the Hinayana school. This original and much more modest form of Buddhism teaches that man can reach enlightenment only by individual, self-responsible action - without the help of the angelic Bodhisattvas, which do not exist in Hinayana Buddhism.
Immer wieder trifft man auf Kleinode thailändischer Tempelarchitektur. Durch ein von Löwen bewachtes Tor betritt man die buddhistische Tempelanlage von Jingzhen, die – wie in Südostasien üblich – der Hinayana-Schule folgt. Diese ursprüngliche und viel bescheidenere Form des Buddhismus lehrt, dass der Mensch allein durch individuelles, selbstverantwortliches Handeln zur Erleuchtung gelangen kann – ohne die Hilfe der engelsgleichen Boddhisattvas, die im Hinayana-Buddhismus nicht vorkommen.