Jinghong - Mange Temple#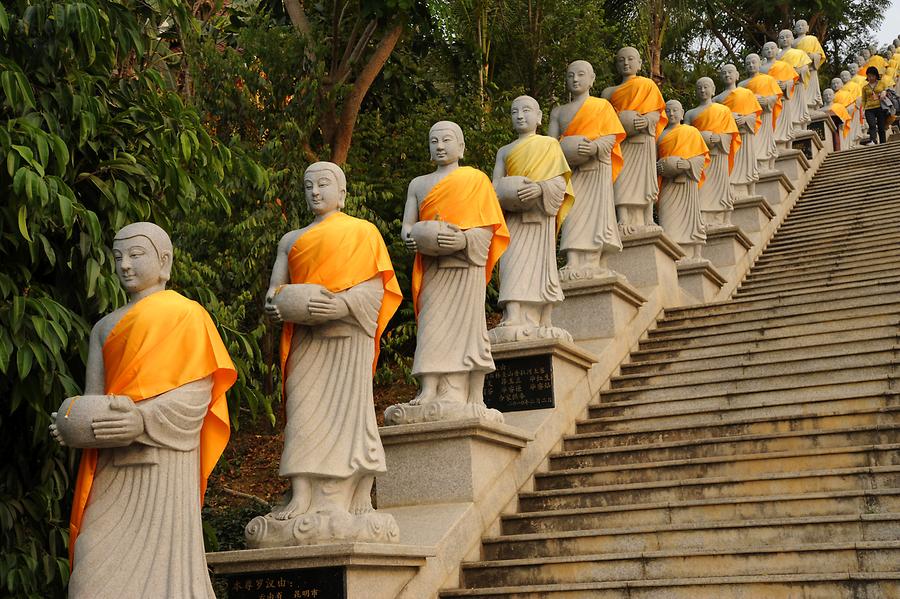 Long rows of stone monks lead the faithful to an oversized gilded Buddha statue. The hand posture reveals that the great master provides cover and answers one's wishes.
Lange Reihen von steinernen Mönchen geleiten die Gläubigen zu einer überdimensionalen vergoldeten Buddhastatue. Die Handhaltung verrät, dass der große Lehrmeister Schutz gewährt und Wünsche erfüllt.