Lijiang - Water Wheels#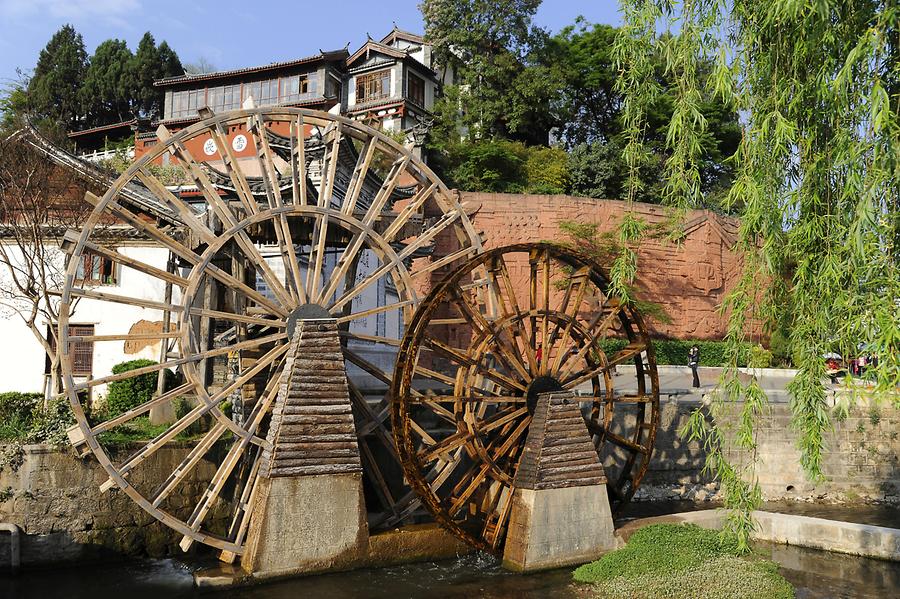 As a house on the water supposedly brings good luck, the inhabitants of Lijiang are very favoured by destiny. An elaborate system of canals and water wheels crosses the entire city since time immemorial and ensures fresh drinking water in every house.
Da ein Haus am Wasser angeblich Glück bringt, sind die Einwohner Lijiangs sehr vom Schicksal begünstigt. Ein ausgeklügeltes System von Kanälen und Wasserrädern durchzieht seit alters her die gesamte Stadt und sorgt für frisches Trinkwasser in jedem Haus.