Lijiang - Historic City Centre#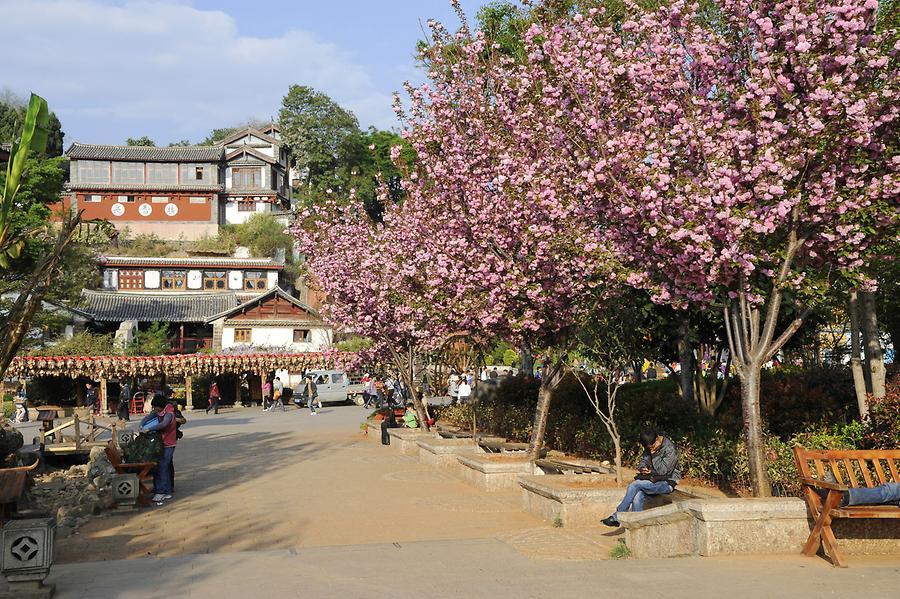 The historic city centre of Lijiang, where about 40,000 people live, forms a unified ensemble without any architectural aberration. This circumstance is due to a devastating earthquake in 1996, when the buildings of the new town collapsed like card houses, while the old town remained almost undamaged. This caused a change of thinking in the city fathers, who were struggling for modernization, and they put a preservation order on the historic city centre. Soon after, it was admitted to the UNESCO World Heritage List.
Die Altstadt von Lijiang, in der etwa 40.000 Menschen leben, bildet ein geschlossenes Architekturensemble ohne jede Bausünde. Dieser Umstand ist einem verheerenden Erdbeben 1996 zu verdanken, bei dem die Gebäude der Neustadt wie Kartenhäuser in sich zusammenfielen, während die Altstadt nahezu unversehrt blieb. Das brachte die um Modernisierung bemühten Stadtväter zum Umdenken, sodass sie die Altstadt unter Denkmalschutz stellten. Bald darauf wurde sie in die UNESCO Welterbeliste aufgenommen.