Jade Dragon Snow Mountain#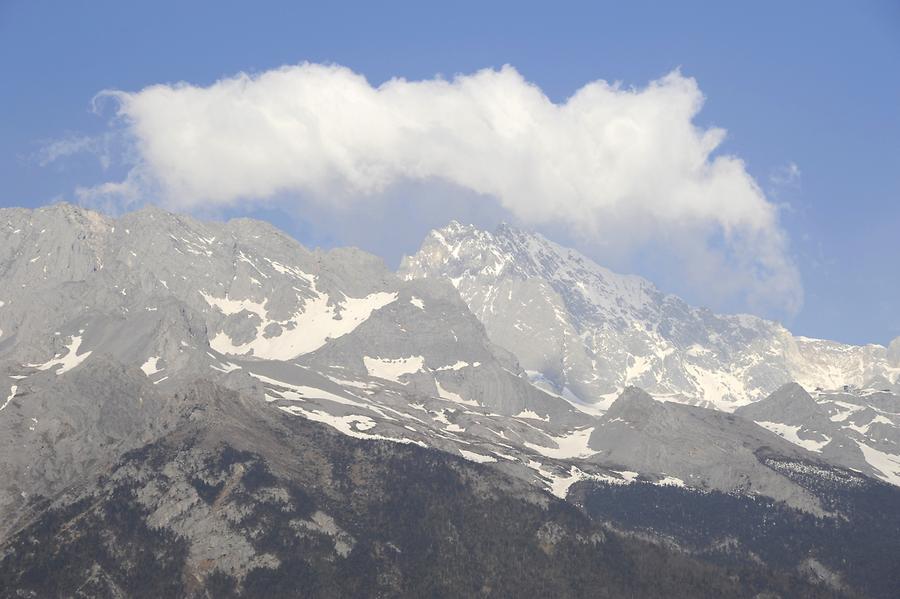 Only on a few days a year, the Jade Dragon Snow Mountain shows its glaciated face. It owes its name to its 13 peaks forming a dragon in Chinese eyes. Since the middle of the 18th century, the Buddhist-Taoist monastery has been watching over the region.
Nur wenige Tage im Jahr zeigt der Jadedrachenberg sein vergletschertes Antlitz. Den Namen verdankt er den 13 Gipfeln, die in chinesischen Augen einen Drachen formen. Seit Mitte des 18. Jahrhunderts wacht das buddhistisch-taoistische Jadegipfelkloster über die Region.