Erhai Lake - Jinsuo Island, Bai House#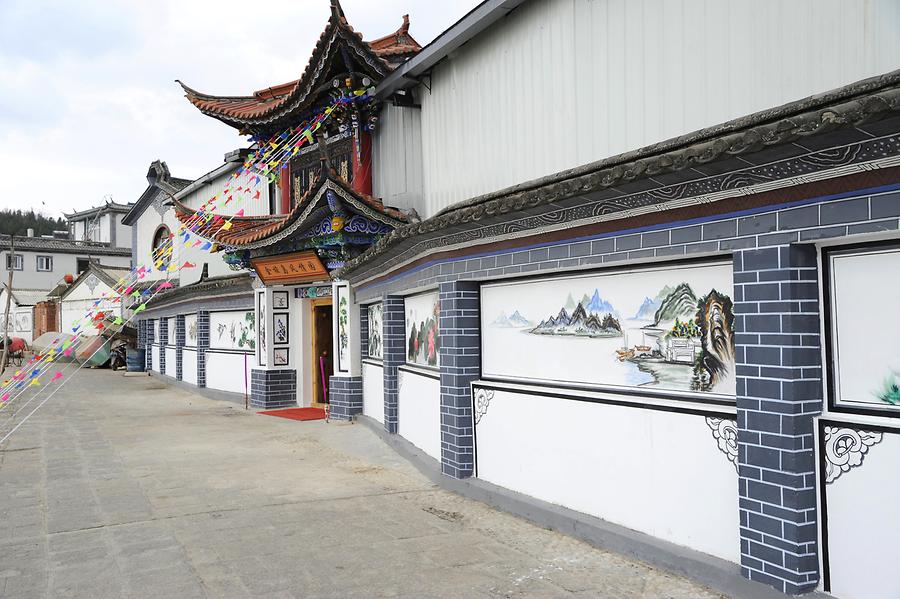 Outwardly, the traditional Bai house appears self-contained. Only a grand gate, decorated with mythical motifs, leads into the interior. There, three houses enclose a U-shaped, wind-protected inner courtyard.
Das traditionelle Bai-Haus wirkt nach außen hin abgeschlossen. Nur ein prachtvolles Tor, geschmückt mit mythischen Motiven, führt in das Innere. Dort umschließen drei Häuser einen U-förmigen, windgeschützten Innenhof.