Dali - Chongsheng Temple#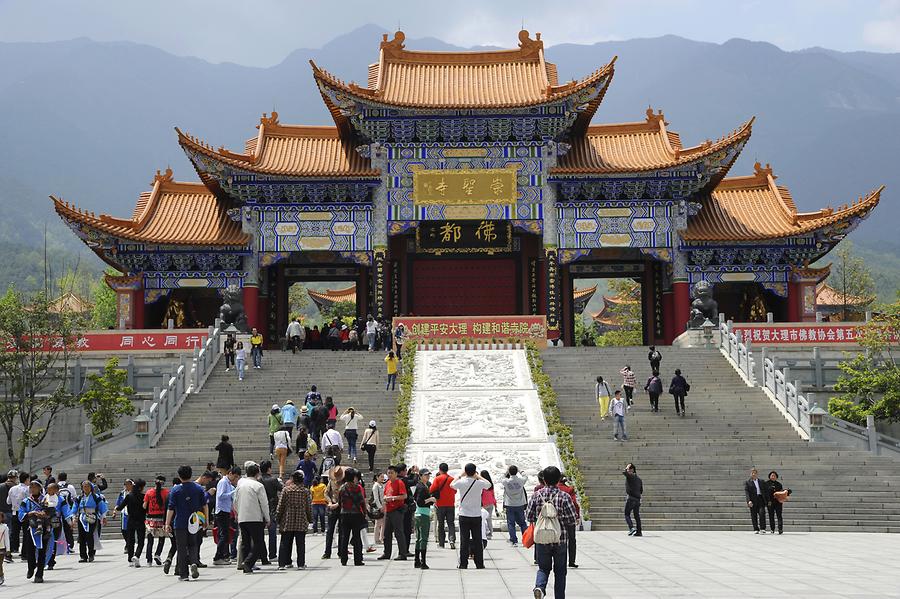 Above the pagodas, the rebuilt Buddhist royal temple of the Bai shines in new splendour. The huge complex, reminiscent of the Forbidden City in Beijing, however has little in common with its historical model. Nevertheless, it impresses by its sheer size.
Oberhalb der Pagoden erstrahlt der wiedererrichtete buddhistische Königstempel der Bai in neuem Glanz. Der riesige Komplex, der an die Verbotene Stadt in Peking erinnert, hat jedoch mit seinem historischen Vorbild nur wenig gemein. Trotzdem beeindruckt er allein durch seine schiere Größe.