Baisha - Embroidering School#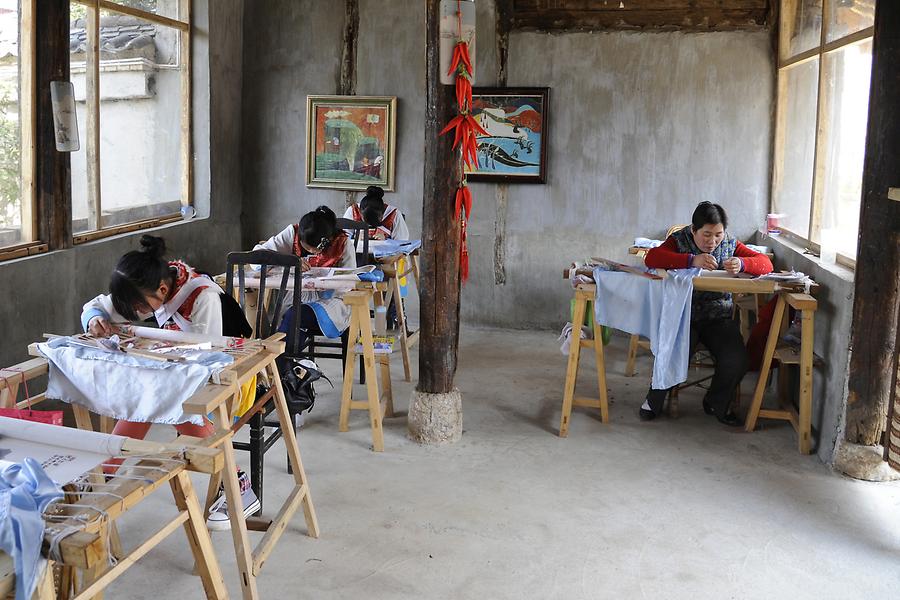 Nevertheless, Baisha remained a magnet for visitors thanks to a well-known embroidery school. The real adepts use very thin threads, which can hardly be seen with the naked eye.
Trotzdem blieb Baisha ein Besuchermagnet dank einer bekannten Stickereischule. Die großen Meister verwenden hauchdünne Fäden, die mit freiem Auge kaum noch zu sehen sind.