Xishan - Dragon Gate#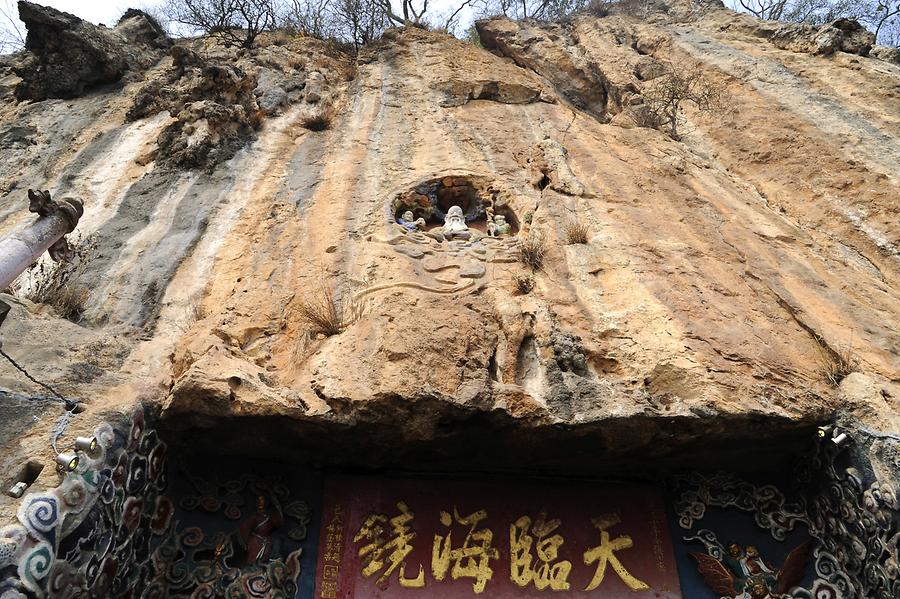 Laotse, the founder of Taoism, glances down at the faithful from a rocky niche. Below, three divinities command respect. On the right hand, Wen Chang, the god of literature, is responsible for passed exams. His colleague in the middle, Kui Star, lend the scholars his support, while the deified General Guan Sheng, to the left, tames demons and monsters.
Laotse, der Begründer des Taoismus, blickt aus einer Felsnische auf die Gläubigen herab. Darunter gemahnen drei Gottheiten Respekt. Rechterhand ist Literaturgott Wenchang für gut abgelegte Prüfungen zuständig. Sein Kollege in der Mitte, Kui Star, steht den Gelehrten schützend zur Seite, während der vergöttlichte General Guansheng ganz links Dämonen und Monster bändigt.