Shilin - Stone Forest#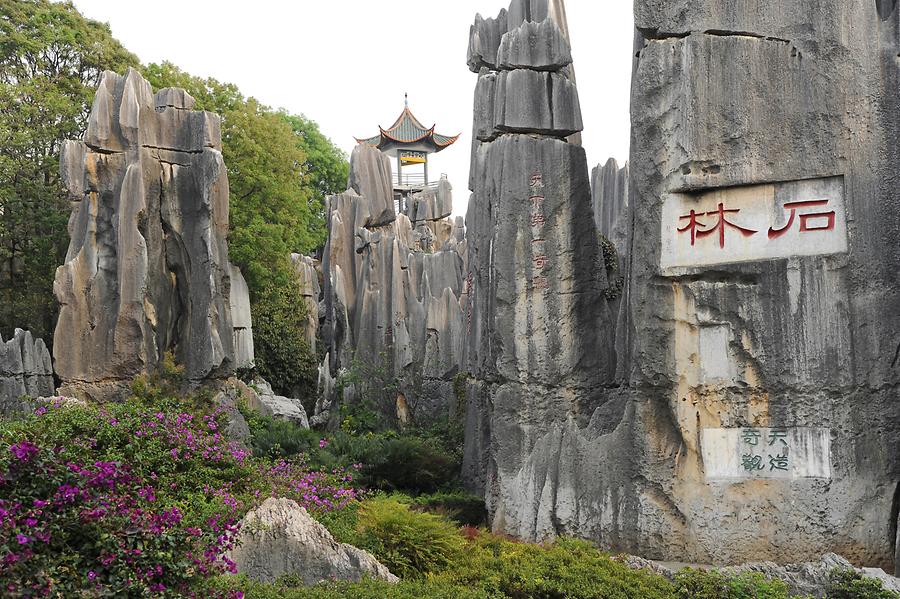 Every single rock carries silly names as from the friendship book of a teenager. One finds 'immortal mushrooms', 'generous pillars supporting the sky', 'precious stones singing plums' praise' and 'moonstruck rhinoceros'.
Jeder einzelne Felsen trägt alberne Namen wie aus dem Poesiealbum eines Teenagers. Man trifft auf "unsterbliche Pilze", "Hochherzige Pfeiler, die den Himmel stützen", "Edle Steine, die Loblieder auf Pflaumen singen" und "mondsüchtige Nashörner".