Double-Dragon Stone Bridge#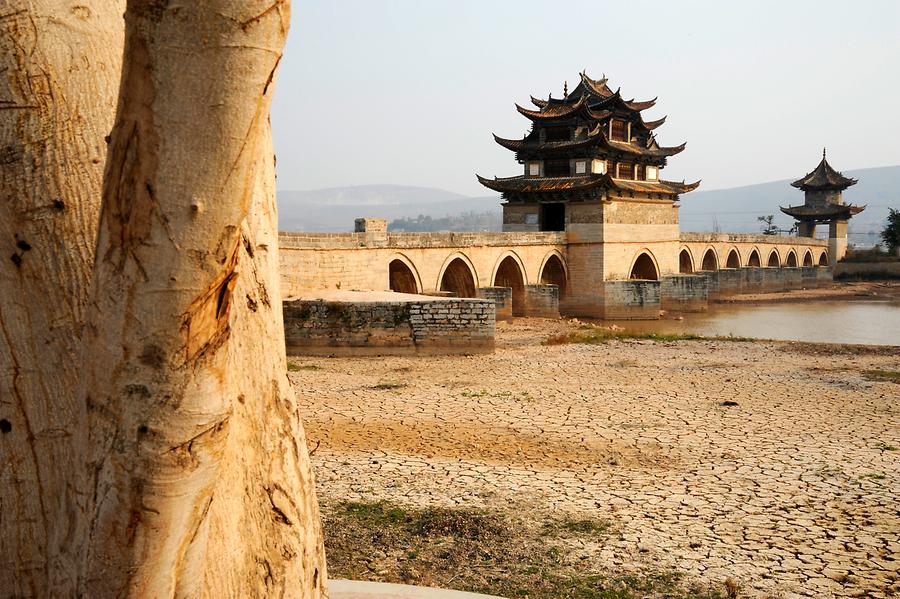 The Double-Dragon Stone Bridge crosses the river Lu in 17 arches. It was built in the late 18th century and is one of the ten historically most significant bridges in the country.
In 17 Bögen führt die Zwillingsdrachenbrücke über den Fluss Lu. Sie wurde im späten 18. Jahrhundert errichtet und gehört zu den zehn historisch bedeutendsten Brücken des Landes.