Xishou - Deities of Taoism#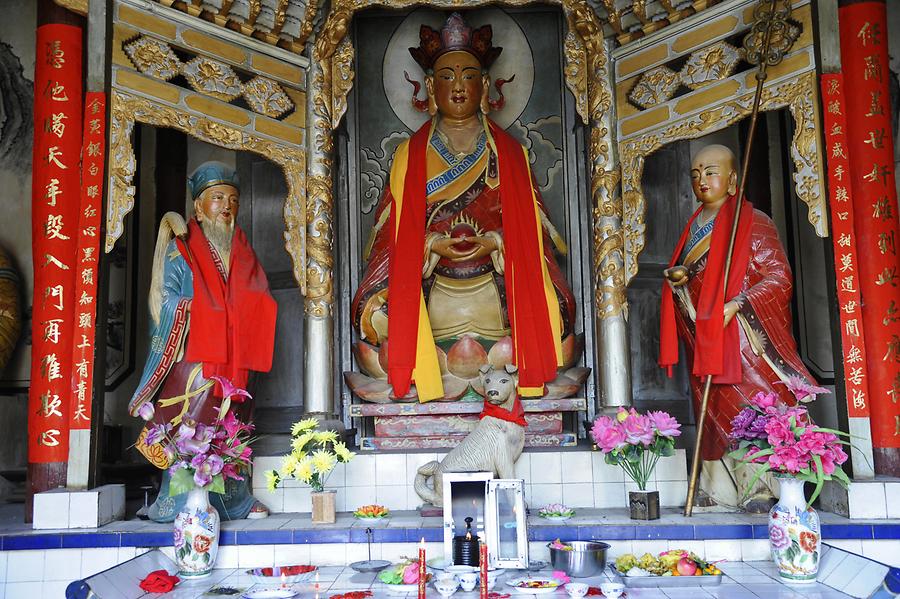 Almighty gods do not exist in the Chinese conception of the world, nor do professions of faith. The Chinese are not about worshipping their countless deities in the Western sense, but about worshipping great teachers and their principles. They ask for protection and health, they want to strengthen their own character thereby and activate a positive attitude in themselves. One does not care much about the essential questions or afterlife. The help of the gods is important for a long and healthy life - no more, no less.
Allmächtige Götter kommen im chinesischen Weltbild nicht vor, ebenso wenig wie Glaubensbekenntnisse. Es geht den Chinesen auch nicht um Anbetung ihrer zahllosen Gottheiten im westlichen Sinne, sondern um die Verehrung großer Lehrmeister und deren Prinzipien. Man erbittet Schutz und Gesundheit, möchte damit den eigenen Charakter stärken und in sich selbst eine positive Geisteshaltung aktivieren. Man kümmert sich nur wenig um Sinn- oder Jenseitsfragen. Wichtig ist die Hilfe der Götter für ein langes und gesundes Leben – nicht mehr und nicht weniger.