Temple bell Botataung#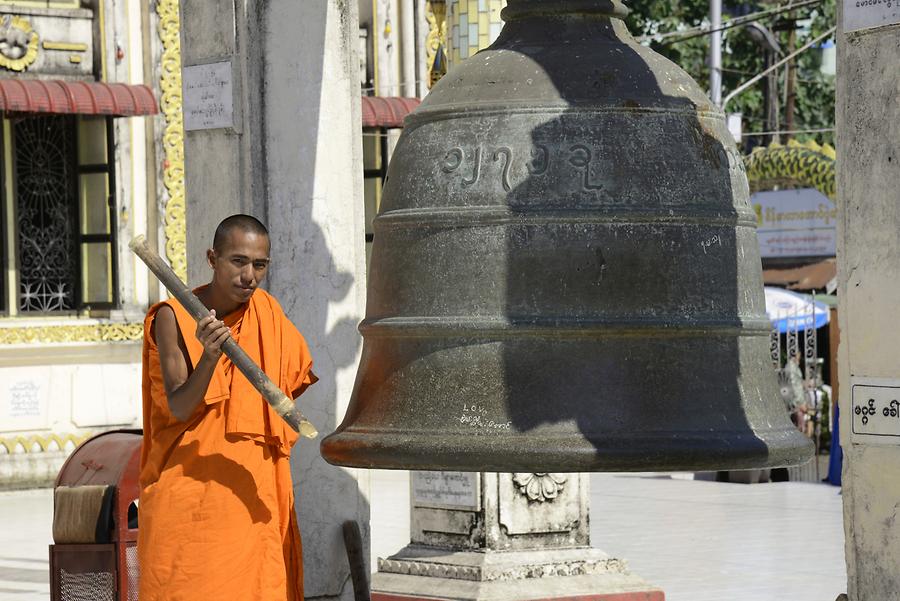 Every Buddhist building also contains several bells. Their ringing gives luck, for their deep sounds resemble the root syllable "Om", from which's vibrations the universe once was created. Magical spells engraved on the bell enter the believers heads directly via the sound.
Zu jeder buddhistischen Anlage gehört auch eine Vielzahl von Glocken. Ihr Läuten bringt Glück, denn ihr tiefer Klang erinnert an die Ursilbe "Om", aus dessen Vibrationen einst das Universum entstand. Magische Zauberformeln auf der Glocke dringen durch den Klang direkt in die Köpfe der Gläubigen.