Pagoda field Ma u Ahle#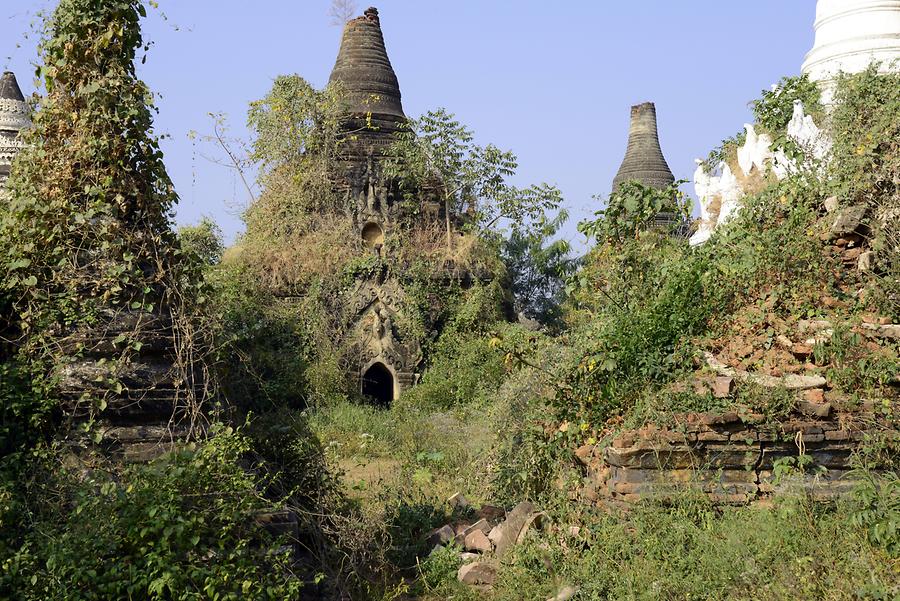 Everthing is fleeting. This central believe of Buddhism is embodied impressively by the village's own pagoda field. Nature takes back the architectonical treasures piece by piece.
Alles ist vergänglich. Diese zentrale These des Buddhismus verkörpert das dorfeigene Pagodenfeld auf eindrucksvolle Weise. Die Natur holt sich die architektonischen Schätze Stück für Stück zurück.