Kaughmundaw Pagoda Sagaing#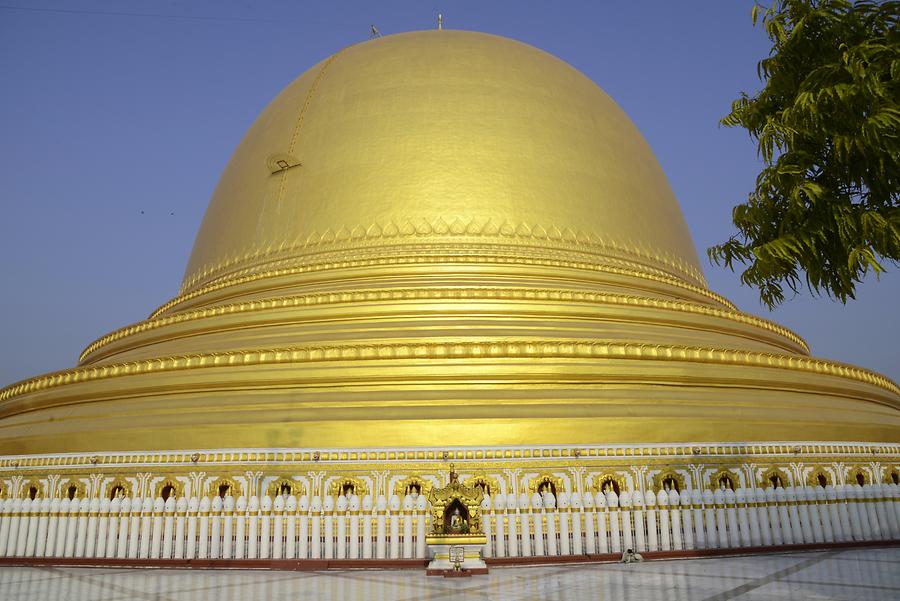 The most impressive one of them all shines with a golden dome. Die unusual sphere shape has inspired the folk legend that the king had it shaped to match his favorite wife's breast.
Die imposanteste von allen glänzt mit einer vergoldeten Kuppel. Die ungewöhnliche Kugelform nährt die Volkslegende, der König hätte damit die Brust seiner Lieblingsfrau nachbilden lassen.