Bodhi Tahtaung Pagoda#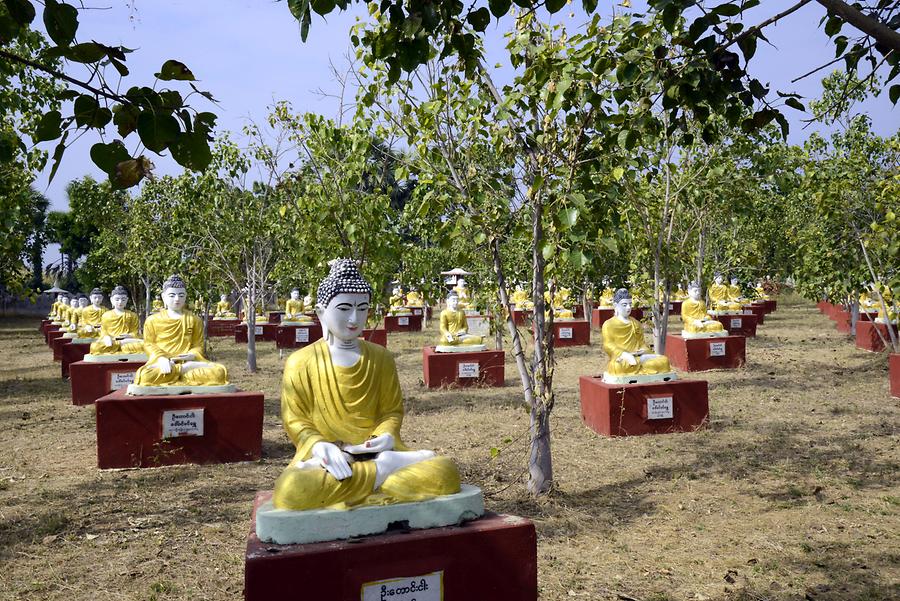 Buddha statues as far as the eye can see. The "Pagoda of 1,000 Bodhi trees" reminds of Buddha's enlightenment. After seven years of meditation sitting under one of these fig trees Siddhartha Gautama had reached his deep insight into the way of the world. The Tahtaung pagoda celebrates this event with a thousand copies.
Buddha-Statuen, soweit das Auge reicht. Die "Pagode der 1000 Bodhi-Bäume" erinnert an die Erleuchtung von Buddha. Nach 7-jähriger Meditation unter einem dieser Feigenbäume hatte Siddharta Gautama einst seine tiefen Einsichten in den Weltenlauf erlangt. Die Tahtaung-Pagode würdigt dieses Ereignis gleich in tausendfacher Ausfertigung.