Tourists Mandalay Hill#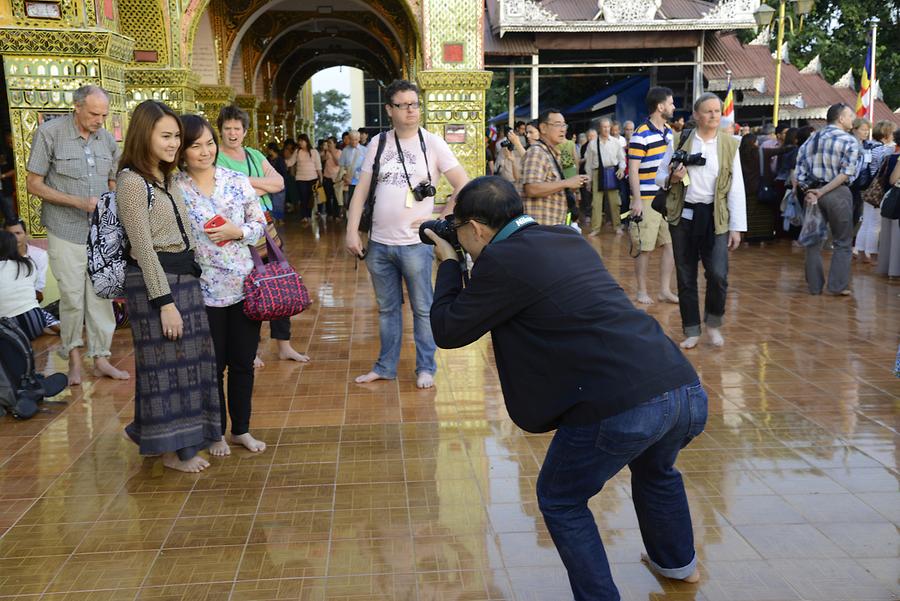 Having finally reached the top of the hill, the oft-quoted charm of Myanmar subsides at the clicking of hundreds of tourist cameras. One can find solace in the beautiful scenery and also harbor some schadenfreude towards these people – for if you believe in legend – they won't be granted a long life.
Endlich oben angekommen, löst sich der vielzitierte Zauber Myanmars ziemlich schnell im Klicken der Fotoapparate hunderter Touristen auf. Trost findet man in der schönen Aussicht und wohl auch ein wenig in der Schadenfreude, dass all diesen Menschen – glaubt man der Legende – kein langes Leben beschieden sein wird.