Buddhist University Mandalay#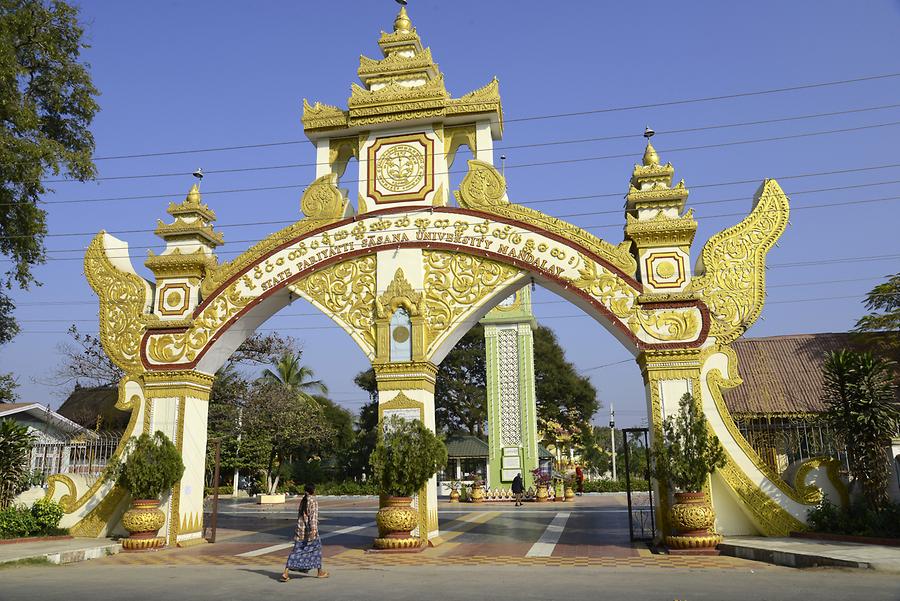 Right across from the University towers the only original preserved building of the former royal palace. It was moved here by king Mindon's son in 1880 and therefore was spared from the fire. The art of wood carving reached its bloom at that time. Elaborate figures of ghost creatures, the Nats, protected the former sleeping chamber of king Mindon, where he died in 1878.
Direkt gegenüber erhebt sich das einzige original erhaltene Gebäude des ehemaligen Königspalastes, das 1880 von König Mindons Sohn hierher versetzt wurde und so dem großen Brand entging. Die Holzschnitzerei erreichte damals eine beispiellose Blüte. Kunstvolle Figuren von Geistwesen, den Nats, schützen das ehemalige Schlafgemach von König Mindon, in dem er 1878 verstarb.