Buddha Kyaukdawgyi Pagoda#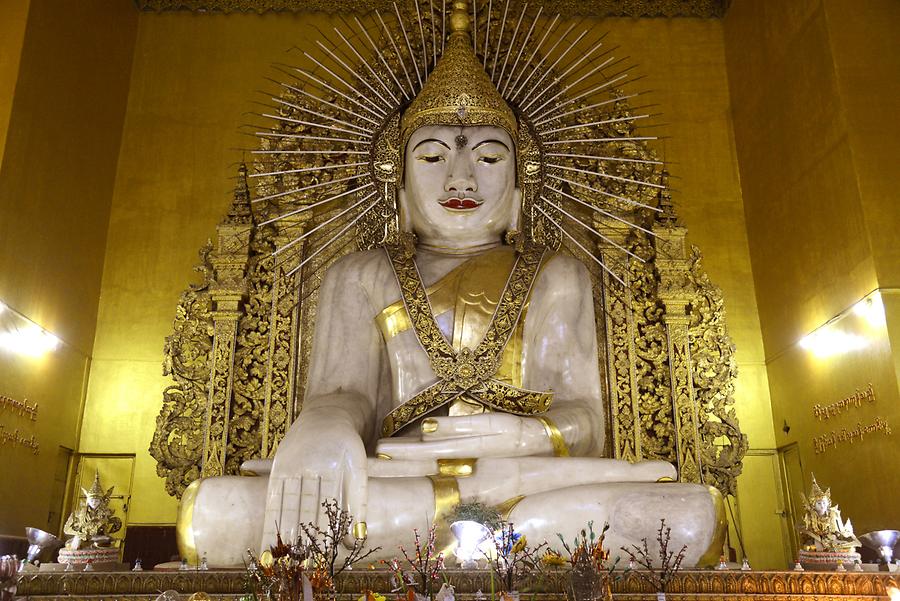 The largest Buddha ever carved from a single marble bloc offers to bring salvation as one goes on. The statue weighs 900 tons, as much as three jumbo jets. To get it here from the quarry 13 km away 10,000 workers were needed, who solely for that purpose dug a trench to transport the colossus to Mandalay. It is said to have taken them 13 days.
Erlösung bringt dann der weltweit größte, jemals aus einem Marmorblock gefertigte Buddha. Die Statue wiegt 900 Tonnen, soviel wir drei ausgewachsene Jumbo-Jets. Um sie vom 13 km entfernten Steinbruch hierher zu schaffen, waren 10.000 Arbeiter nötig, die eigens einen Kanal gruben, um den Koloss bis nach Mandalay zu transportieren. 13 Tage sollen sie dafür gebraucht haben.