Golden Palace Old Bagan#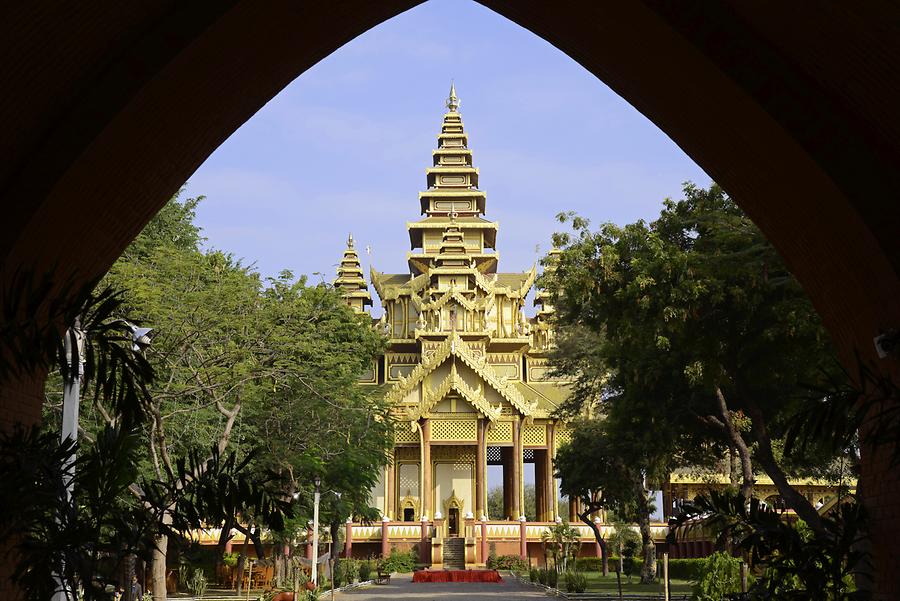 To get at least a vague glimpse of the splendour of the totally destroyed royal palace, parts of it have been reconstructed. The Golden Palace of Bagan with its several entrance, audience and ceremonial halls demonstrates the non-Buddhist, glamorous lifestyle of the Buddhist kings. They obviously tried to balance their karma by building many of the pagodas.
Um sich zumindest eine vage Vorstellung vom Glanz des vollkommen zerstörten Königspalastes machen zu können, hat man Teile davon rekonstruiert. Der Goldene Palast von Bagan mit seinen zahlreichen Eingangs-, Audienz- und Zeremonienhallen veranschaulicht das unbuddhistisch-prunkvolle Leben der buddhistischen Könige. Offensichtlich hofften sie, ihre Karmabilanz mit dem Bau zahlreicher Pagoden wieder auszugleichen.