Buddha one Ananda temple#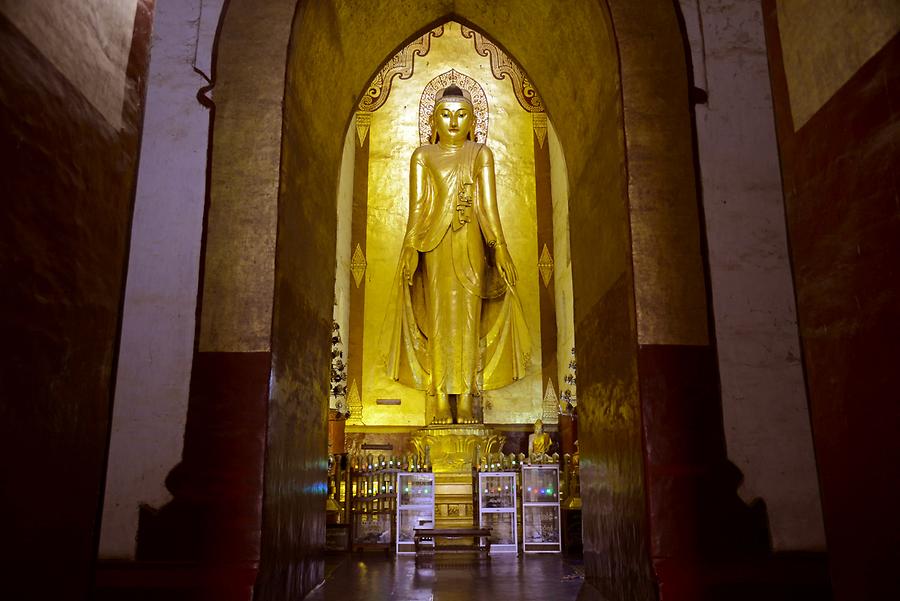 In the cyclical cosmology of Hinduism and Buddhism an aeon, a kalpa, means a very long period of time. It describes the time it takes the universe to emerge, to vanish to the shapeless cosmic causal ocean, to emerge there once more. In every single one of these kalpas Buddhas appear in fixed intervals to renew the teachings.
In der zyklischen Kosmologie der Hinduisten und Buddhisten bezeichnet ein Weltenalter, ein kalpa, den sehr, sehr langen Zeitabschnitt, den das Universum braucht, um zu entstehen, zu vergehen und in den formlosen kosmischen Urozean zurückzukehren, um dann wiederum neu zu entstehen. In jedem dieser kalpas erscheinen in bestimmten Zeitabständen Buddhas, die die Lehre erneuern.