United States Capitol - Rotunda#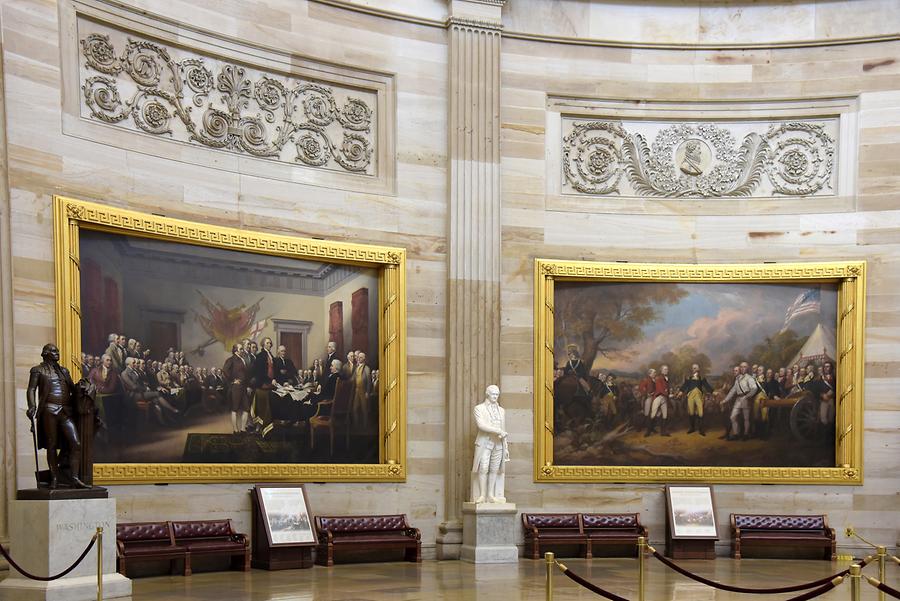 Im Saal der Rotunde sind die amerikanischen Unabhängigkeitsbewegungen in acht Riesengemälden verewigt. Das linke Bild, die Unterzeichnung der Unabhängigkeitserklärung, ziert die Rotunde seit 1826.
In the hall of the rotunda, the American independence movements are eternalized in eight giant paintings. The picture o the left, the signing of the United States Declaration of Independence, decorates the rotunda since 1826.