Martin Luther King Jr. Memorial#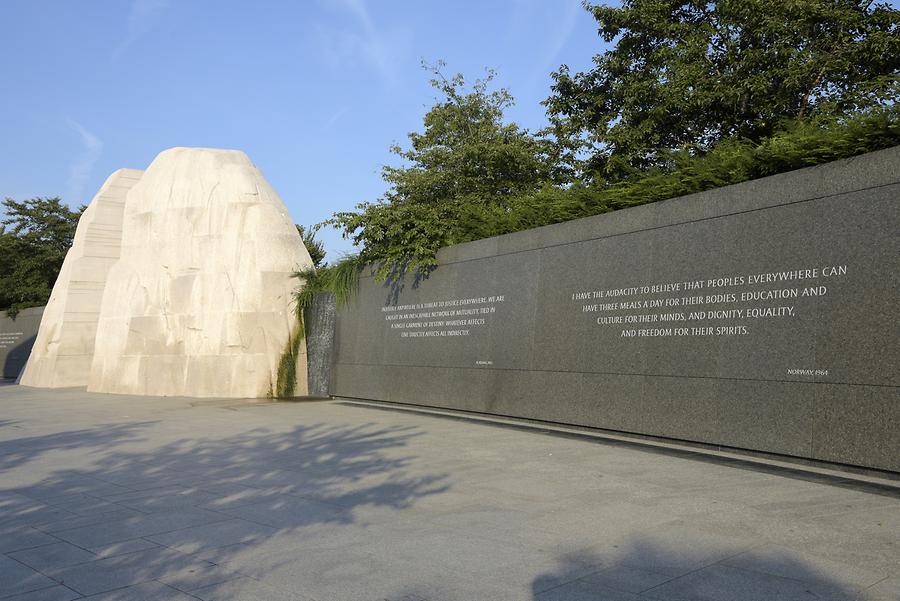 Neben Museen und Regierungsgebäuden präsentiert die National Mall ein Sammelsurium an patriotischen Monumenten. Der Reigen beginnt am Tidal Basin, einem künstlich angelegten See mit der 2011 eingeweihten Gedenkstätte für Martin Luther King. Sie ist die erste an der National Mall, die einem Afroamerikaner gewidmet ist. Eine Wand mit Zitaten aus den Reden der Bürgerrechtlers flankiert das Monument.
In addition to museums and government buildings, the National Mall presents a conglomeration of patriotic monuments starting with the Tidal Basin, an artificial lake with the Martin Luther King Jr. Memorial, inaugurated in 2011. It is the first memorial on the National Mall dedicated to an African-American. A wall with quotations from the speeches of the civil rights activist flanks the monument.