The Cloisters (MET)#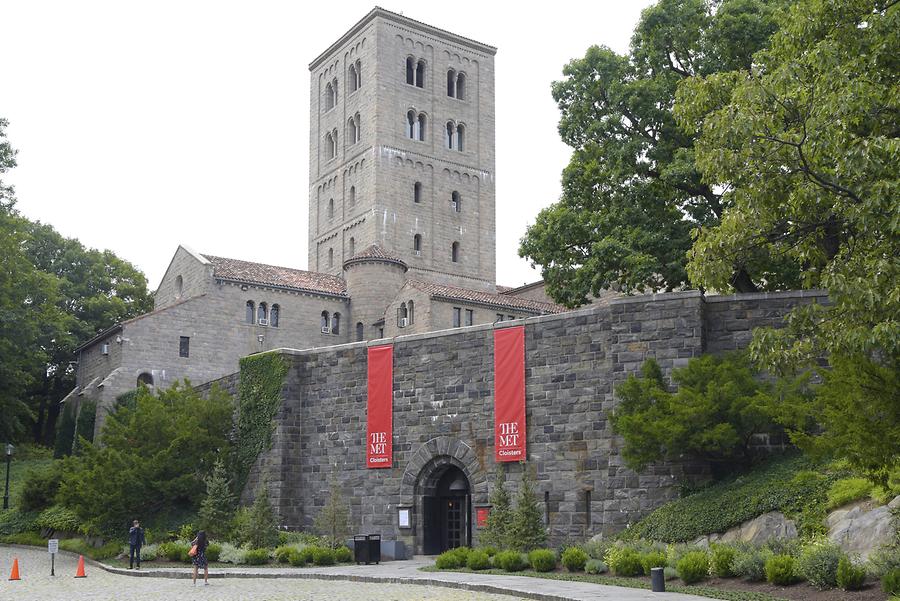 Um die mittelalterliche Kunstsammlung des MET zu bestaunen, muss man ganz ans Nordende von Manhattan pilgern. Dort zeigt sich, was man mit viel Geld von edlen Spendern wie John D. Rockefeller machen kann. In den 1930er Jahren ließ der Milliardär Klöster und Klosterruinen Stein für Stein, Säule für Säule und Bogen für Bogen von Frankreich nach New York transportieren, um das europäische Mittelalter im Herzen Amerikas zu rekonstruieren. Daraus entstanden die Cloisters, heute Teil der Sammlungen des Metropolitan Museums. Die Anlage besteht aus den Fragmenten verschiedener französischer Klöster, die sich zu einem Labyrinth aus Kapellen, Kirchen und Kreuzgängen zusammenfügen. Man könnte sich nahezu ins Mittelalter zurückversetzt fühlen, wären da nicht ständig Tausendschaften von Besuchern, die sich durch die engen Gänge drängen.
To marvel at the medieval art collection of the MET, one must pilgrimage to the north end of Manhattan. There it shows what can be done with a lot of money from noble donors like John D. Rockefeller. In the 1930s, the billionaire transferred monasteries and convent ruins stone by stone, column by column, and arch by arch from France to New York to reconstruct the European Middle Ages in the heart of America. This resulted in the Cloisters, now part of the collections of the Metropolitan Museum of Art. The complex consists of fragments of various French monasteries combined to form a labyrinth of chapels, churches and cloisters. One could almost feel like being brought back to the Middle Ages if there were not always thousands of visitors edging through the narrow corridors.